The Great Game: Is Britain playing both sides in China-Vietnam standoff?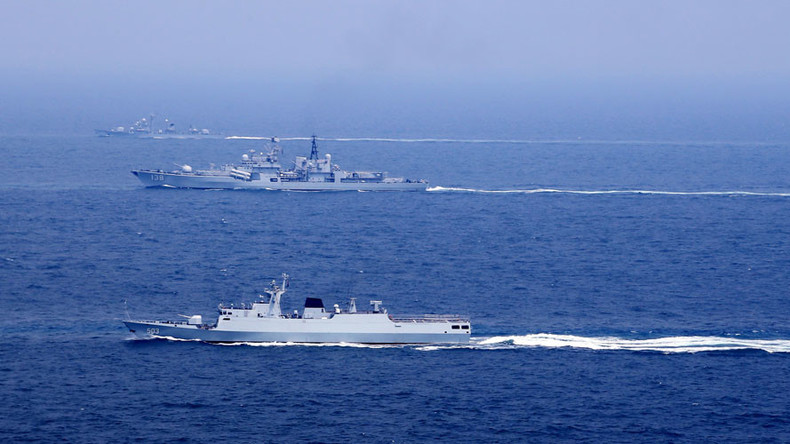 Just a day after the UK pledged to bolster its support for Vietnam, the British government has promised China almost identical defense cooperation – despite the fact that the two Asian nations are teetering on the edge of a potential armed standoff.
Defence Secretary Michael Fallon met with his Chinese counterpart, Chang Wanquan, in London on Thursday on the sidelines of an international conference on UN peacekeeping.
Hours earlier, it was reported that a similar agreement had been reached with military officials from China's fierce local rival, Vietnam.
China reportedly said it would like to deepen ties with Britain and increase military exchanges – almost identical pledges to those made between Ministry of Defence (MoD) minister Earl Howe and Vietnam's Deputy Defense Minister Nguyen Chi Vinh just prior to the conference.
"We should make our military relations a critical growth pole for our bilateral relations," Chang told Fallon, according to the Xinhua news agency.
Read more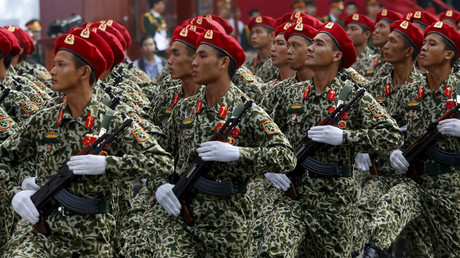 Vietnam is currently engaged in a stand-off with China over its island building efforts in the South China Sea. The Hague recently ruled that by building what are effectively military outposts in the region of the Spratly Islands, China is violating international law.
Besides the goodwill of India and attempts to nurture relations with the UK, Vietnam recently received a pledge from Japan to provide it with patrol ships to better conduct maritime law enforcement operations.
From a Western perspective, the discussion comes at a time when the US, with Britain on its coat-tails, is looking to reorganize its strategic disposition to meet the challenge of a rising China – a phenomenon known in academic circles as the "pivot to Asia."
In April, UK military chiefs were handed an £800 million budget boost as they were considering creating new bases in the former British protectorate of Oman and beyond in order to re-establish British power east of the Suez Canal. China has established a major base in nearby Djibouti.
In a statement, Fallon lauded his department's £35.1 billion budget windfall – its first increase in six years.
"Nothing is more important than defending our country and protecting our people," Fallon said.