Just 2.5 hours of exercise a week can offset dangers of drinking - study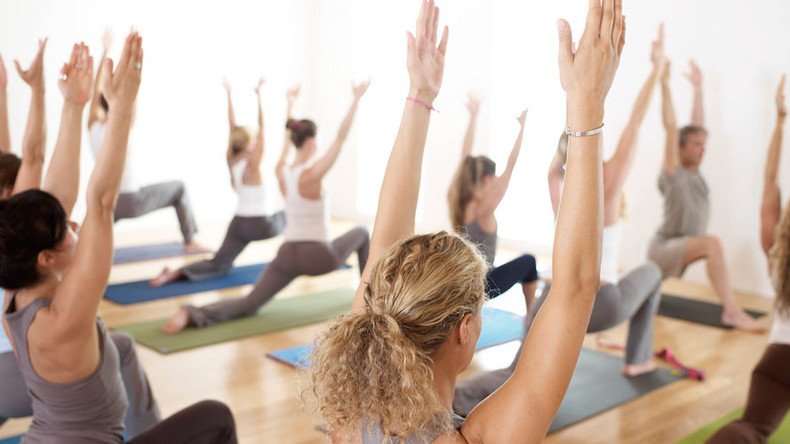 Drinkers who exercise regularly may be offsetting their risks of alcohol-related diseases, new research suggests.
The study, published on Wednesday in the British Journal of Sports Medicine, indicates that while drinking is linked to higher death rates, when exercise is factored in, only those who weren't physically active exhibited patterns of higher mortality.
Two-and-a-half hours a week of moderate-intensity exercise significantly reduced the impact of death from all causes related to drinking and lowered the cancer risk by 36 percent, according to the research, conducted by the University of Sydney, University College London and the University of Montreal.
The researchers also found that exercise cuts the chance of dying from hazardous drinking by more than half.
"Among the physically active, there was no increase in cancer and all-cause mortality up to hazardous levels of alcohol consumption," said Associate Professor at the University of Sydney Emmanuel Stamatakis, one of the study's authors.
The study tracked more than 36,000 middle-aged men and women who had provided data for government health surveys in England and Scotland for an average of 10 years.
Some 85 percent of participants reported drinking occasionally or often, including 13 percent who reported exceeding the recommended safe limit of 14 units of alcohol per week.
The findings indicate that adults who exercised for five hours each week and exceeded the safe drinking limit were not any more likely to die than those who drank less.
READ MORE: Study of 4 million people confirms – being fat is a killer, particularly if you are a man
But Stamatakis cautioned against misinterpreting the study to say that adults should could drink as much they wanted so long as they exercised.
"We cannot suggest that doing some exercise is a license to drink more alcohol, as alcohol abuse causes significant health and societal damage," he said.
"Our research suggests that physical activity has substantial health benefits even in the presence of potentially unhealthy behaviors such as drinking alcohol."
You can share this story on social media: