China promises 'patience' with UK over nuclear plant deal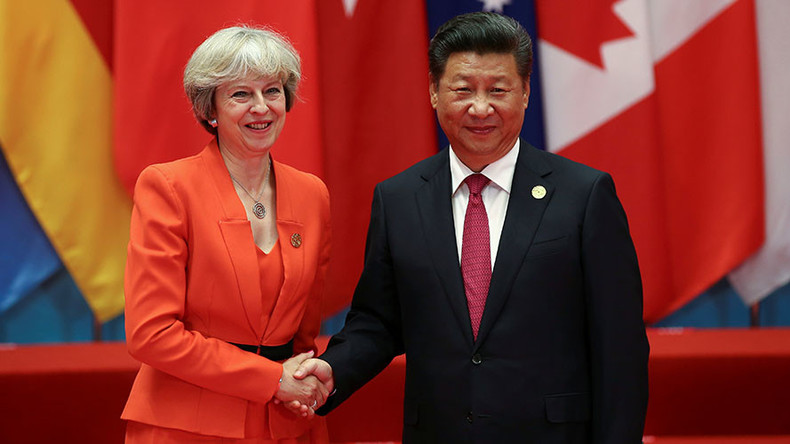 Chinese President Xi Jinping said he is willing to show "patience" over UK Prime Minister Theresa May's decision to delay the Hinkley Point nuclear power station project due to national security concerns about China's involvement.
Xi made no official mention of the stalled construction at the recent G20 summit in China, but a UK government source said he understood the new British PM would need time to consider the issue.
The Chinese leader met with May on Monday on the sidelines of the summit, held in the city of Hangzhou.
A Downing Street source said Xi understood Britain's new government would need to review decisions made by former Prime Minister David Cameron.
Although Hinkley Point was not specifically mentioned, Xi "recognized the new government would need to take some time before reaching decisions on some agreements pushed by the last government," the source said.
"President Xi said that they had the patience to wait for a resolution on those issues."
The Number 10 source said May's meeting with Xi was "warm" and that he even referred to Britain finishing second in the Rio Olympics medal table, ahead of China.
May promised to give a final decision on the stalled project later this month.
In a public statement, Xi said he hopes to increase mutual trust with the UK, adding that Britain and China should continue to cooperate in areas of investment, energy infrastructure and finance.
May drew Beijing's ire with her decision to pause construction of the Hinkley Point C nuclear power plant, an £18 billion (US $23.4 billion) facility to be built by French energy firm EDF and partly funded by China General Nuclear Power.
China is keen to showcase its nuclear technology to the world. A key condition of Beijing's agreement with London is that Chinese engineers will be able to build a nuclear reactor in Bradwell, Essex.
However senior security advisers have warned against the agreements, which former PM Cameron enthusiastically signed off last October.
Downing Street adviser Nick Timothy said the government is in danger of "selling our national security to China" by allowing it to build and operate critical infrastructure.