Military tempts recruits with shopping vouchers as army numbers bomb to 200yr low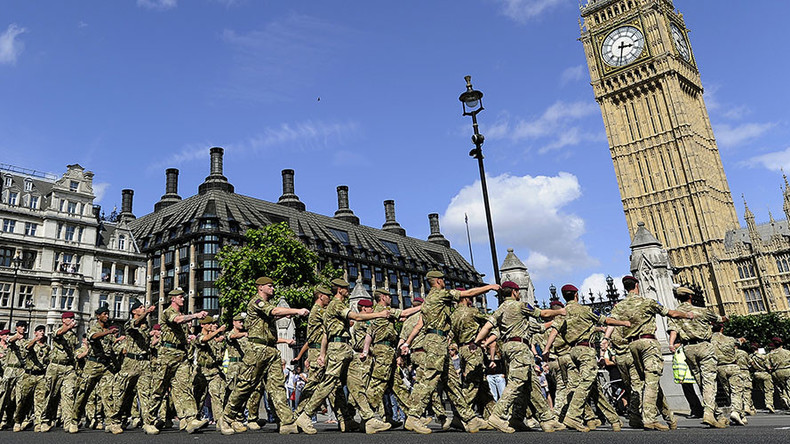 Citing the lack of an appealing war to fill the ranks, military recruiters have been forced to offer serving soldiers a shopping voucher bounty to convince their friends to sign up.
Experts say the lack of an inspiring conflict has slowed the rate of recruitment at a time when the army is at its most poorly subscribed since the Napoleonic wars.
Serving soldiers have scoffed at the promise of vouchers, with one telling the Mail on Sunday that adverts for the scheme placed in barracks "are making us laugh."
"I think we're in a pathetic situation if this is what army recruitment has come to."
The posters aimed at encouraging soldiers' friends to sign up read: "These aren't just any mates. These are quick-thinking, morale-boosting legends.
"That's why they fit in the Army. Maybe you know someone who would too? Get them to join us and you pocket £100 in retail vouchers."
Read more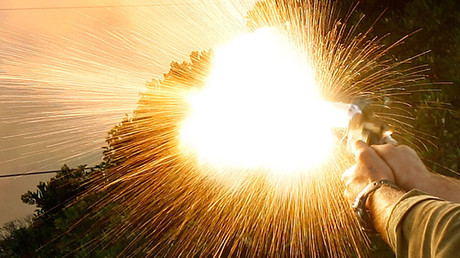 An individual serviceman can claim up to £500 worth (US$665) of vouchers for getting his mates to enlist.
The move comes after it emerged the British Army has fallen below its symbolic 80,000 strength. The number of regular soldiers currently stands at 79,590.
The Royal Navy and Royal Air Force (RAF) are also undermanned by hundreds of personnel following years of austerity under Tory government.
Recruiters also believe the end of combat operations in Afghanistan in 2014 has contributed to the slump.
"When we are on operations, it's a little bit easier, strangely enough. Soldiers want to get out there and get rounds down," one army source told the Telegraph.
Charles Heyman, who edits the annual Armed Forces of the United Kingdom guide, and was himself an army officer, told the Telegraph: "It's significant because it is part of a trend and the army is going to find it difficult to catch up quickly.
"There's no doubt that not having Afghanistan does have an impact on recruiting. There's a lot of opportunities in civilian life and there's not really any fresh thinking about how to get people to serve in the army," Heyman warned.