Aliens killed my pussy! One of many crazy tip-offs in hunt for 'Cat Ripper of Croydon'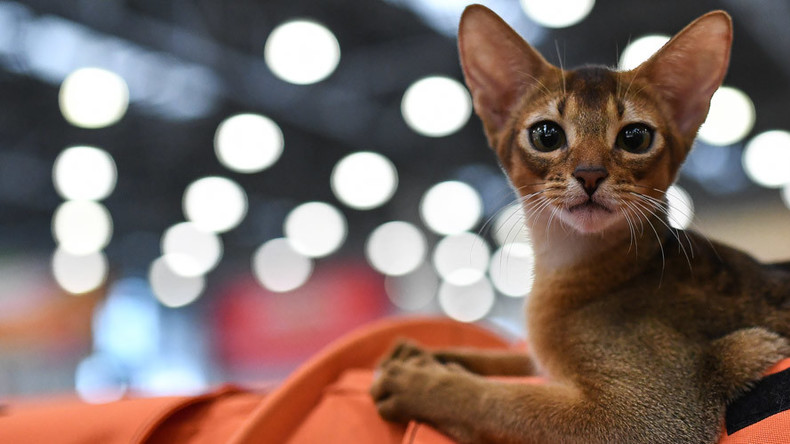 Extraterrestrials have been blamed for a series of mysterious cat deaths in a suburb of London previously attributed to the 'Croydon Cat Killer.'
The Royal Society for the Prevention of Cruelty to Animals (RSPCA) has been seeking the culprit behind more than 100 grizzly cat deaths in the borough since last October.
In the course of its investigation the charity has received dozens of tip-offs, some from people who claim aliens are behind the killing spree.
Others have tried to frame ex-partners and neighbours as the cat ripper.
RSPCA staff say they are fed up with the bogus claims which distract investigators from finding the true culprit.
"This does waste our time. There are some reports that we can dismiss without looking at them but some are not that simple," RSPCA chief inspector Mike Butcher said.
"We have ruled out several bizarre alternatives from people collecting cat whiskers to aliens, it has got a bit out of hand with who they think it is.
"There are also people that say [the killer] likes skulls of cats and cat's tails to put on the wall."
Butcher said some people have tried to get revenge on ex-partners by handing their name to investigators.
"There are people dropping a neighbour in it that they don't like or trying to get back at an ex and when we follow it up it turns out it was just a domestic situation.
"If you think it is genuine information then contact us, but we don't need trolls and mischief-makers.
"It is just a bizarre investigation but the right thing to do is take it seriously."
More than 100 cats have been found decapitated and disembowelled near their owners' homes in Croydon and nearby West Norwood since last year.
Animal rights group PETA is offering £5,000 (US$7,200) for information leading to the arrest and conviction of the "twisted individual" known as the "Cat Ripper of Croydon."
You can share this story on social media: