Poor & marginalized voters were key to Brexit victory, study finds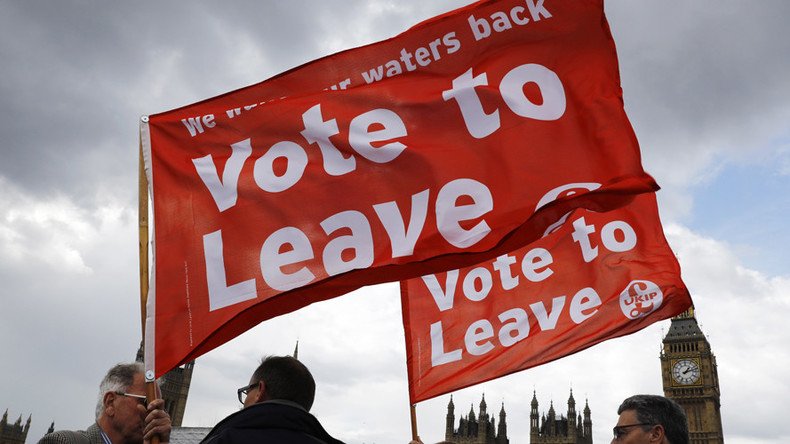 Low earners, voters living in "low-skilled" areas and those who feel they have been "pushed to the margins of society" were key to the success of the Brexit vote, a new study has revealed.
The Joseph Rowntree Foundation (JRF) analysis highlights some of the stark divisions across income, skills and education in British society laid bare by the Brexit vote.
"This research revealed how the referendum was not simply about our relationship with the European Union, but also shed light on the deep divides that exist in our society," said researcher Professor Matthew Goodwin.
Voters were far more likely to vote to leave the European Union if they lived in "low-skilled" areas, the study found.
The research, co-authored by Goodwin and Dr Oliver Heath, also indicated 58 percent of people in households earning less than £20,000 (US$26,000) voted to 'Leave' compared with just 35 percent of those in families earning more than £60,000.
Some 59 percent of unemployed people who voted in the June 23 referendum chose to Leave, while 45 percent of those in full employment did the same.
The JRF found that people without educational qualifications were far more likely to support Brexit than those with postgraduate qualifications. Support for leaving the EU stood at 75 percent among those who lacked qualifications, compared with just 27 percent among those who had postgraduate degrees.
JRF chief executive Julia Unwin said: "With energy focused on the process of leaving the EU, there's a danger the concerns of people at home are ignored. This analysis should act as beacon for politicians who often talk about representing the concerns of ordinary people.
"[Prime Minister] Theresa May has made the right noises to overcome this and heal the divisions with a promise to make Britain work for all.
"The priority is making good on this promise."
You can share this story on social media: