UK defense contractor BAE selling surveillance gear to Emirates – report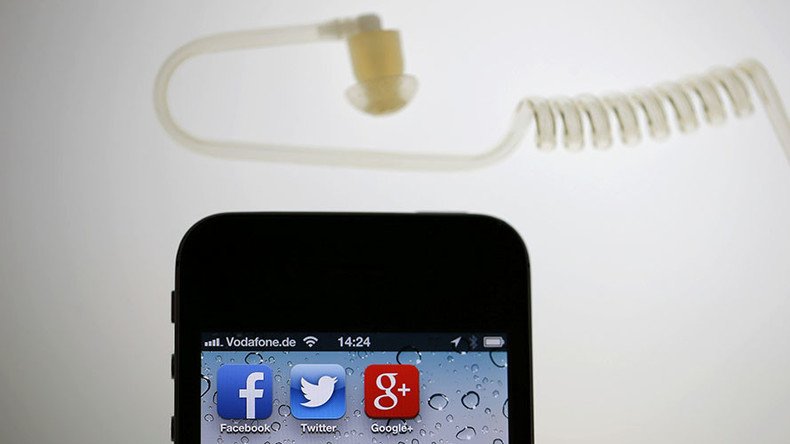 The Danish subsidiary of a British defense contractor is selling surveillance gear to the United Arab Emirates, according to documents obtained by a Danish newspaper. The deal has sparked fears that the system will be used to repress political opponents.
The papers from the Danish Business Authority show that it issued an export permit last month to BAE Systems Applied Intelligence A/S, which gives the company the right to sell an "IP monitoring and data analysis system relating to national security and the investigation of serious crimes" to the United Arab Emirates (UAE), Dagbladet Information reported.
The documents also show that BAE Systems already delivered such a system to the regime sometime before December 31, 2014, and that the new license is for "extension service, support, testing, and maintenance."
The system sold by BAE to the UAE may, among other things, make "extraction of selected metadata and application content (eg. voices, videos, messages, attachments)" and are specifically designed to "chart an individual or group of people's social networks," according to the EU list of products subject to export controls.
The sale has prompted concerns about what exactly the surveillance package will be used for, considering the UAE's reputation for monitoring, imprisoning, and torturing its critics.
Amnesty International has expressed fears that the system will be used to crack down on opponents of the country's government.
"We are completely baffled by the Danish authorities [decision to], without blinking [an eye], give permission to export internet surveillance equipment to a country like the UAE," Ole Hoff-Lund, editor and press manager of Amnesty International Denmark, told the newspaper.
"The authorities should take their job more seriously when it comes to the export of surveillance for countries that systematically use technology to suppress lawyers, journalists and human rights activists," he said.
According to Human Rights Watch, the UAE "often uses its affluence to mask the government's serious human rights problems."
"The government arbitrarily detains, and in some cases forcibly disappears, individuals who criticized the authorities, and its security forces face allegations of torturing detainees. A new anti-discrimination law further jeopardizes free speech and is discriminatory, as it excludes references to gender and sexuality," the organization stated on its website.
However, the Danish Business Authority said in an email that it has made a "comprehensive assessment" of "all relevant consideration, including considerations of Danish foreign, security, export and value-political interests," adding that it did not find reason to deny the application for the export permit.
Meanwhile, a spokesman for BAE told the newspaper that while the company does not comment on specific contracts, it complies with the laws of "all relevant countries" and its own principles of "responsible trade."
It's not the first time that the Danish branch of BAE Systems, which employs around 200 people, has been linked to controversial governments.
According to The Intercept, the company delivered monitoring gear to Saudi Arabia and Tunisia while still operating under its previous name ETI. The company possessed that name until it was acquired by BAE Systems in 2011.
Earlier this year, leaked documents from 2010 and 2011 revealed that ETI acted as a "contractor" and "system integrator" for a supply of surveillance equipment to Saudi Arabia.
But BAE Systems insists it has made positive changes since acquiring ETI, including "introducing the BAE Systems Code of Conduct and associated policies on ethical conduct which are now integrated into the processes that govern all aspects of the day-to-day business," according to an email seen by Dagbladet Information.
You can share this story on social media: