British bacon hogged by China as pork exports sizzle… but UK consumers squeal at price hike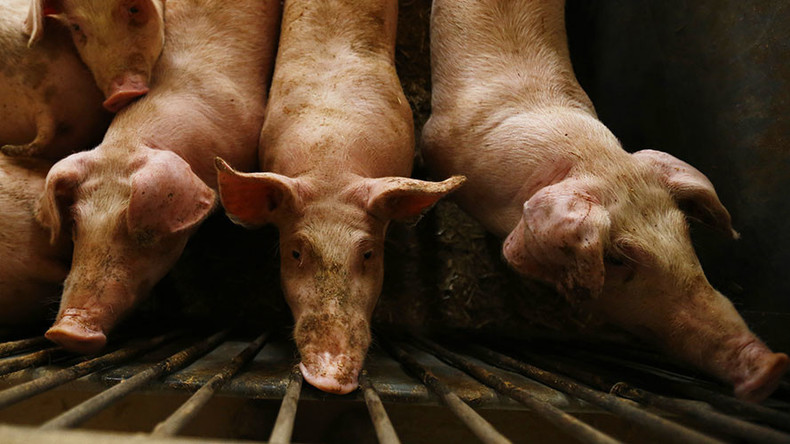 Pork prices are soaring because China is taking advantage of the weak post-Brexit pound to buy up tons of British bacon.
Severe flooding in Chinese pork-producing areas has also helped to drive a 60 percent rise in demand for British meat.
The result has been a 40,000 ton spike in pork exports to China compared to this time in 2015, resulting in a price increase of up to 38 percent for the UK consumer.
"The combination of such huge demand for British pork from China and the devaluing of sterling following Brexit is impacting our breakfast tables," said Emma Warrington, a senior buyer at food firm Beacon, told the Guardian on Friday.
"Figures from our butchery suppliers show the price of British bacon rising, in some cases substantially, with data from [butcher] Birtwistles showing that the spike in demand was equal to an additional 30,000 tons in the first six months of 2016."
"All of this means we might be paying a higher price for a bacon sandwich for the foreseeable future," she warned.
China's meteoric rise to economic superpower status has also had an impact on the UK energy industry.
While all the talk in geopolitical circles has been of the West's 'pivot to Asia,' China's influence in the UK is causing headaches, as attention falls on the ownership of two major British oil fields by Chinese state-run companies.
Read more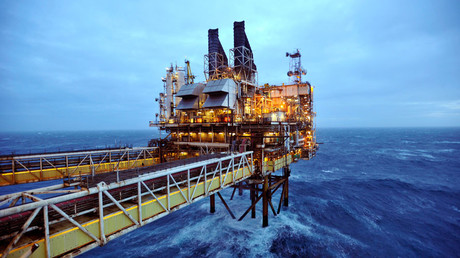 According to a report from the Times, firms governed by state-owned China National Offshore Oil Corporation (CNOOC) are so embedded in the UK oil industry that they stand to receive some £2 billion (US$2.6 billion) in tax breaks and now pump out as much as 200,000 barrels per day.
The Times also claims that CNOOC's former boss, Wang Yilin, told Communist Party officials in 2012 that oil rigs were "mobile national territory and a strategic weapon."
Given the recent decline in yields, China's continuing dominance over UK oil is now puzzling experts, who have begun to fear that control of the fields has more to do with influence than profit.
"North Sea oilfields are running down and becoming increasingly expensive for oil producers," Jeffrey Henderson, a Bristol University development professor, told the paper.
"It may be part of a general strategy to boost the credibility and legitimacy of Chinese companies operating within Europe," he said, adding that it could be all about "soft power."