'Don't tell women what to wear!' London's Muslim mayor condemns France's burkini ban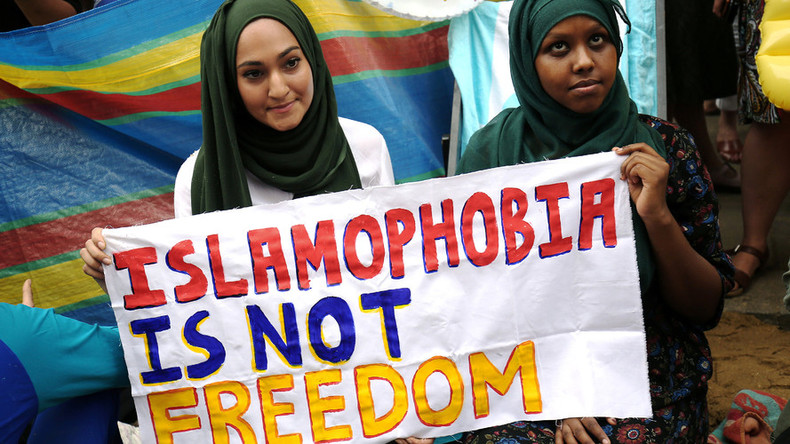 London Mayor Sadiq Khan has condemned France's "burkini ban," saying women should not be told what they can and cannot wear.
The controversial ordinance has seen French police forcing Muslim women to remove their full-body bathing suits.
His comments come amid mounting criticism of the ban imposed at several of the country's Rivera resorts.
Photos of four armed French police standing over a middle-aged woman as she is forced to remove a burkini on a beach have caused outrage online, with some comparing the officers to the so-called "morality police" of Islamic countries that maintain Sharia law.
Read more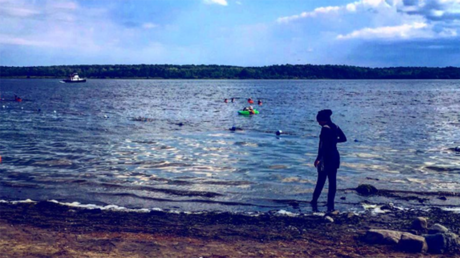 Khan told the Evening Standard: "I'm quite firm on this. I don't think anyone should tell women what they can and can't wear. Full stop, It's as simple as that."
He added: "I don't think it's right. I'm not saying we're perfect yet, but one of the joys of London is that we don't simply tolerate difference, we respect it, we embrace it, and we celebrate it."
Meanwhile, two peaceful demonstrations against the ban are being planned on the beaches of Brighton in the UK and Le Touquet, near Calais in France, on September 10. A "Wear what you want beach party" is also planned for outside the French embassy in London on Thursday.
Organizers say they are protesting the ban and "standing in solidarity" with Muslim women.
An organizer of the protest at the French embassy, Fariah Syed, says: "We set up the event to show solidarity with Muslim women, not only in France but around the world.
Read more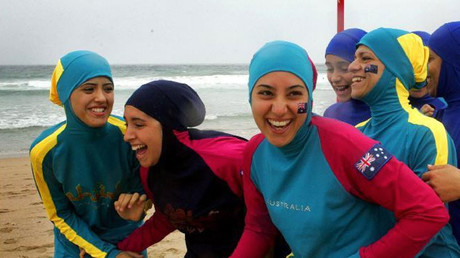 "The ban on burkinis, to us, contradicts all those values that France claims to uphold - liberty, equality, and fraternity. If a woman is free to expose her body, why isn't she free to cover it up?
"Women should be allowed to wear what they want, when they want. Women should be treated as equals regardless of their religion," Syed told the Metro.
"This ban perpetuates a stereotype of Muslim women and by removing their freedom of choice, the French government has effectively become that which they claim to be fighting against - oppressors."
Critics claim the burkini ban has inflamed tensions after terrorist attacks in Paris and Nice.
Manuel Valls, the French prime minister, has defended the bans, saying: "Muslims in France are taken hostage by these groups, who would have you believe that the [French] Republic and Islam are incompatible."
France's former conservative President Nicolas Sarkozy has branded the burkini a "provocation" that supports radical Islam.
He has said his country should not "imprison women behind fabric," adding that "doing nothing" against the burkini would "suggest France appears weak."
UKIP leadership election favourite Diane James has refused to condemn the French authorities, telling the BBC she was "not going to criticize" the ban.
"Firstly, it's not French government policy… it's something that's come out at a very local level," James told the BBC.
She added she doesn't "see any reason to ban, or to invoke or introduce a dress code for beaches," claiming if there was a "citizen's charter" setting out how newcomers to the country should integrate, problems like those appearing in France would never come about.