'I'll take Trump for tea at Finsbury Park Mosque to teach him about diversity,' says Corbyn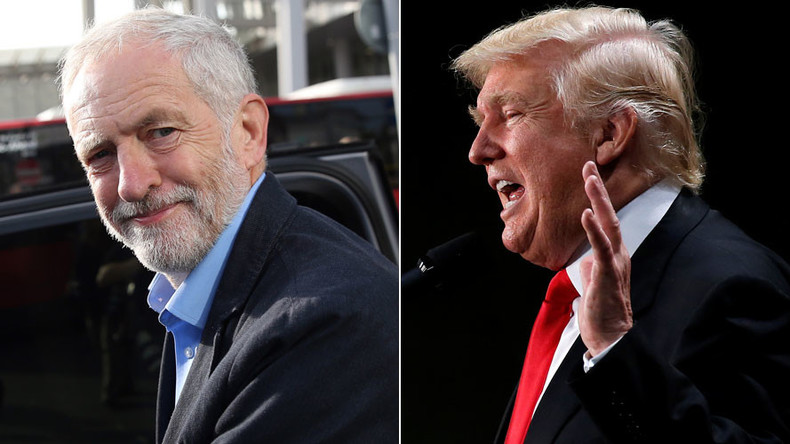 Republican White House hopeful Donald Trump will be treated to tea and culture at Finsbury Park Mosque if he makes a state visit to Britain as US president, Labour Party leader Jeremy Corbyn has said.
The Labour chief was responding to a question at a hustings ahead of his party's leadership election.
He told the audience in Birmingham: "What I would do is try and help [Trump], I would invite him to come to my constituency.
"I would invite him to come to Finsbury Park, in my constituency, and we could go to a lovely building just around the corner, and we can talk about culture, diversity and history over a cup of tea in the mosque," he said.
Finsbury Park mosque was gripped in controversy eleven years ago when the radical preacher Abu Hamza was driven out.
Trump has repeatedly made controversial comments about Muslims including a call for intense vetting of anybody coming to the US from what he termed "volatile" regions.
"I call it extreme vetting. I call it extreme, extreme vetting. Our country has enough problems. We don't need more, and these are problems like we've never had before," Trump said in one recent speech.
The billionaire managed to offend both Muslims and the US military in another recent outburst when he responded fiercely to criticism from Khizr and Ghazala Khan, parents of Army Captain Humayun Khan, who died serving in Iraq in 2004, when they spoke at the Democratic National Convention in July.
You can share this story on social media: