North Korean diplomat defects from London embassy - reports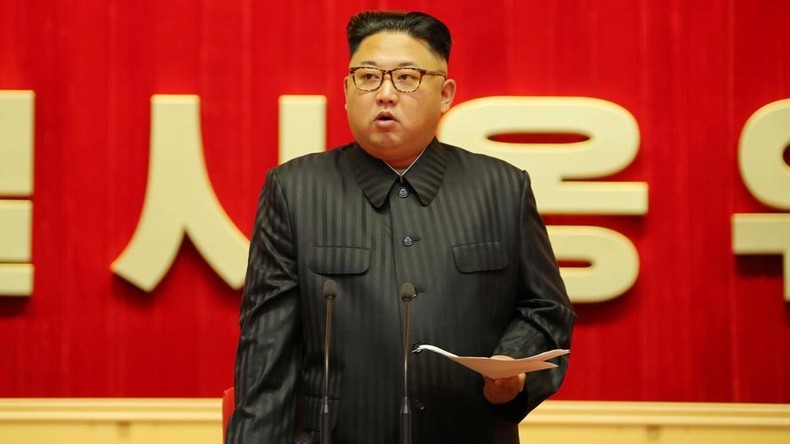 North Korea's deputy ambassador in London has defected to South Korea, according to officials in Seoul.
Read more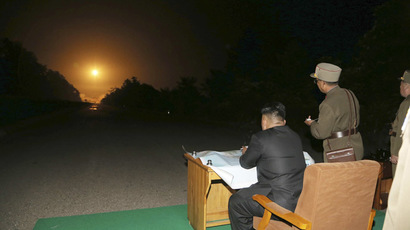 Thae Yong Ho, who was based at the North Korean embassy in Ealing, west London, has reportedly arrived with his family in Seoul, making him the highest-ranking diplomat ever to defect to the South.
He had vanished earlier this month with his wife and children.
Thae defected due to discontent with the regime and for the future of his child, the South's Unification Ministry said.
Jeong Joon-Hee, spokesman at the ministry, told a news conference: "They are currently under government protection and relevant institutions are going ahead with necessary procedures as usual."
Jeong declined to give details on the timing of Thae's arrival or his itinerary.
South Korean JoongAng Ilbo newspaper said he embarked on a defection journey "following a scrupulous plan" and was in the process of "landing in a third country as an asylum seeker."
An official at the North Korean embassy in London would not confirm the defection, describing reports of the event as "quite sudden."
"If it is appropriate to give a response, then you might hear about our response," the official told Reuters.
Thae's younger son studied at a school in West London. According to one of his classmates, Louis Prior, 19, the boy vanished in mid-July.
"We were really good friends. He was on Facebook every day and WhatsApp. Suddenly all his social media accounts went dark," Prior told the Guardian.
"We have been really worried about him. We all tried his phone. It's been blocked. He's a good mate. He just vanished."
According to Prior, his friend had been born in Denmark where his father was posted. The family returned to North Korea and arrived in the UK four years ago.
He said Thae's son had taken his A-Levels and was about to take up a place at Imperial College, London, studying mathematics and computer science.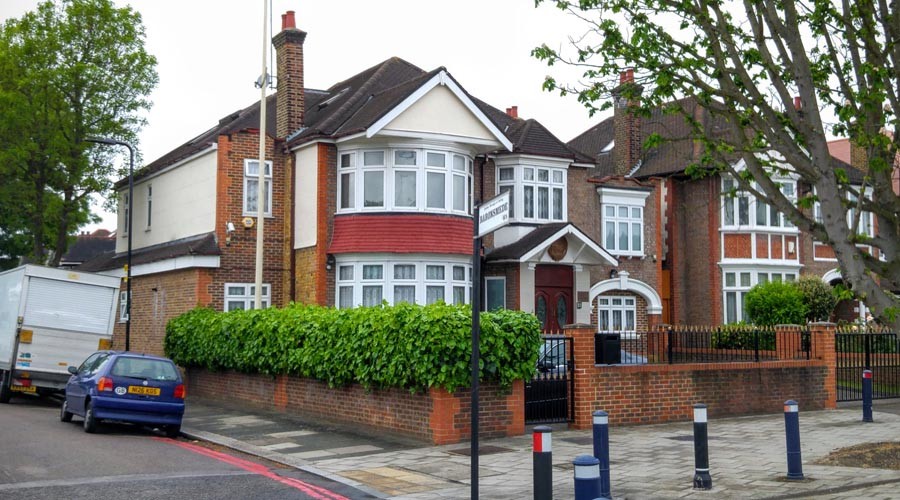 The Foreign Office told the Guardian it was investigating.
The head of Chatham House's Asia program, John Nilsson-Wright, said intelligence agencies would want to grill the diplomat as he could have useful insider information concerning Kim Jong-un's regime.
"These senior officials are smart, accomplished, well-trained individuals with high levels of English. If sent abroad, they don't spend their time going to cocktail parties. They will be energetic in other activities, including foul means for fair," he told the Guardian.
Why the diplomat chose to defect remains an open question, be it for personal or political reasons, he said.
Nilsson-Wright says relations between the UK and North Korea are complicated.
Britain has had an ambassador in Pyongyang since 2001. There is an ongoing cultural dialogue, including academic exchanges whereby North Korean students can study at Cambridge University.
Defectors from North Korea are usually treated harshly by the regime. The country has been known to pursue defectors abroad and if it finds them, "mete out draconian punishment," Nilsson-Wright said.
Overall, the number of defectors, mostly from the area near North Korea's border with China, has declined since Kim Jong-un took power following his father Kim Jong-il's death in late 2011.