'Let British jihadists go to Syria so they can die fighting' - Labour MP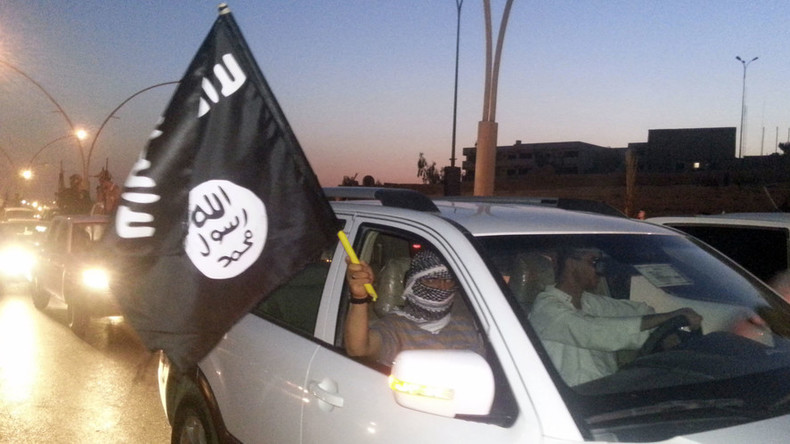 A senior Labour MP has come under fire for claiming British jihadists should be allowed to join Islamic State (IS, formerly ISIS/ISIL) in Syria, because their deaths in combat would mean they are no longer a threat to UK national security.
Frank Field said he is worried "not one iota" about British extremists going to fight in Syria.
"I think we should have no worries about letting them go because the chances are some of them will get killed and that increases the security of this country.
"If people want to practise their evil, better go and practise it with the mates who've actually taught them about this evil than inflict it on my constituent or anybody else," he added.
The Birkenhead MP told the BBC he was not referring to the case of Kadiza Sultana, a schoolgirl who fled to join IS but has since reportedly died in an airstrike in Raqqa while trying to escape.
Describing her case as "horrendous," Field said the government has a duty to protect young people to stop them from leaving the country to join IS.
"If adults want to go over there and get killed, fine.
"I am relaxed about letting them go but I am unbelievably tough about letting them back in again.
"The resources used to control their going should be used to prevent them from coming back."
Field's comments were condemned by Tory MP Alec Shelbrooke as "irresponsible" and "ill-thought-out," according to the Express.
"It's not looking at the long-term consequences – even if British jihadis in Syria don't come back here to carry out terrorism acts, they can act as a recruiter of more people from this country to go out there," Shelbrooke said.
Environment minister Therese Coffey joined in the criticism, saying: "I am somewhat surprised by your assertion to just allow people to go abroad and they might get killed."
The number of Britons who have joined the ranks of IS or other similar groups has risen to 850, it was reported last week.
An estimated 100 of those people are thought to have been killed in fighting.
A majority are thought to have been under the age of 30.