Ex-Premier League striker dies after being tasered by police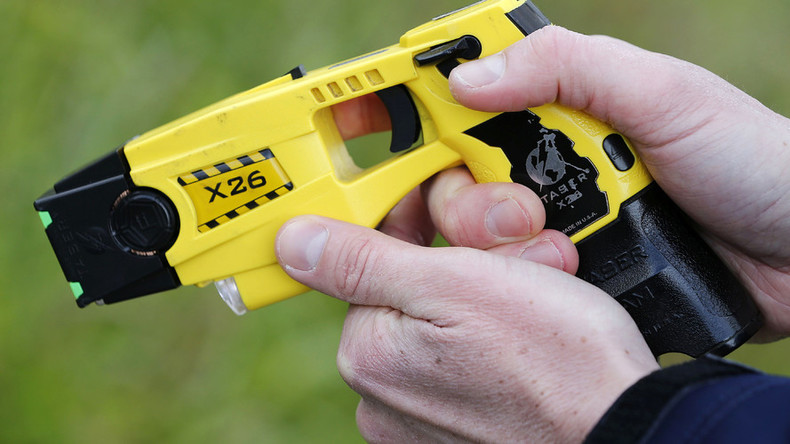 Former top striker in England's Premier League, Dalian Atkinson, died after being tasered by police at his father's home in Telford, Shropshire, in the early hours of Monday morning.
The 48-year-old played for Aston Villa, Ipswich Town, and Sheffield Wednesday. He was the first black player to play for Spain's Real Sociedad.
West Mercia Police said its officers deployed a taser while responding to a call about an incident at the address around 1:30 am local time on Monday.
They said the man did not respond to medical attention and was pronounced dead at around 3 am. The fatality will be referred to the Independent Police Complaints Commission (IPCC) for investigation.
"He was loving, caring and got on with everybody in the street. He always got on with the kids because they absolutely loved his car," resident Tina Bothwell told the Guardian.
Paula Quinn, another local, said Atkinson had appeared to be "almost staggering" in the road before being tasered. He went down "like a lead balloon" when hit, she said.
"I heard shouting and something smashing, which is what alerted me to look out of the window. I am feeling a bit sick knowing that the poor lad has passed. I don't care what anybody has done. Nobody deserves to die as a result of something like that," Quinn said.
A 2015 Home Office report claimed that black people are three times more likely to be tasered by police.
The figures, which were uncovered as the result of a BBC freedom of information request, also show a rise in the use of tasers against children.
Police drew, aimed, or fired the weapon 38,135 times between 2010 and 2015, but in 80 percent of cases the weapon itself was not discharged.
In cases where ethnicity was recorded (some 360,000 incidents), 12 percent of those targeted were of African-Caribbean origin or of mixed white and African-Caribbean origin.