Brexit could now be delayed till late 2019 due to 'chaotic' understaffing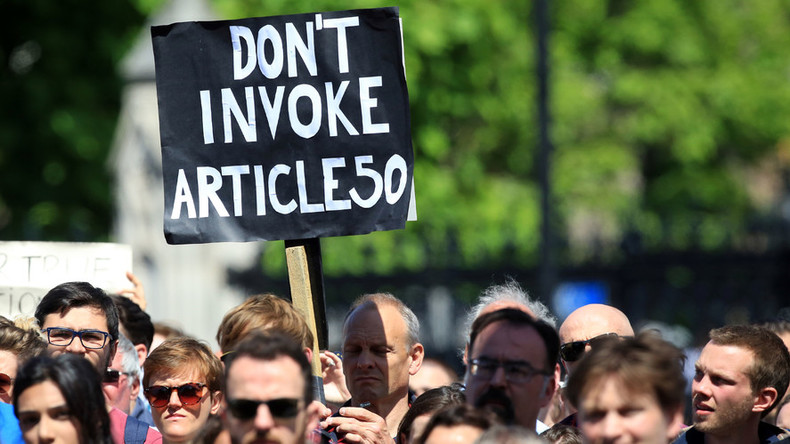 Senior figures in the City of London have warned that Brexit could be delayed until 2019 because Whitehall departments will not be ready to trigger Article 50 by January of 2017.
Prime Minister Theresa May could be forced to push back the timetable due to uncertainty over the preparations of her new Brexit and international trade departments, sources told the Sunday Times.
DEMOCRATIC DEFICIT: Theresa May et al. may think it's really funny to delay Brexit for as long as possible, so long in fact it never happens

— Paul Quigley (@quigleyp) August 14, 2016
Elections across Europe, including in France and Germany, could also delay the process, ministers reportedly told senior City contacts.
READ MORE: Brexit vote was a tie, Britain will never leave EU - academic
"You can't negotiate when you don't know who you're negotiating with," a City insider told the paper. Separately, a cabinet minister said that there were "some challenges" with the French and German electoral schedules.
Another source said triggering Article 50 of the Lisbon Treaty could be delayed till autumn of 2017, months after the expected date.
Read more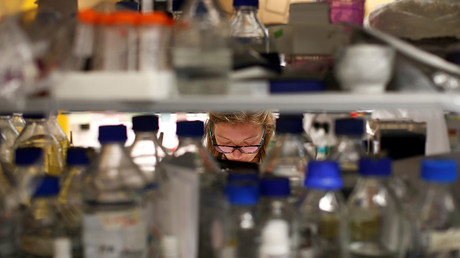 "They don't have the infrastructure for the people they need to hire," the source, who had had a meeting with two senior ministers, said. "They don't have the infrastructure for the people they need to hire."
"They say they don't even know the right questions to ask when they finally begin bargaining with Europe," the individual added.
Brexit secretary David Davis and Liam Fox, who has been appointed as international trade secretary, have both indicated that they expect Britain to leave the EU at the start of 2019.
The new Whitehall departments being set up to handle Brexit were described as "chaotic" by another source.
Both MPs are using the summer recess to set up the new departments, but Davis has managed to recruit less than half of the 250 staff members he is expected to need.
Meanwhile, Fox is looking to line up 1,000 trade policy experts, but has been successful in recruiting fewer than 100.
READ MORE: Putin on Brexit: No one wants to support weak economies
Reuters reports that a Downing Street spokesperson responded to the reported delay by saying that "The prime minister has been clear that a top priority for this government is to deliver the decision of the British people to leave the EU and to make a success of Brexit."
"The PM has set out the government's position on article 50 and has established a new department dedicated to taking forward the negotiations," they added.