1st-ever civilian drone death? Woman killed in police pursuit after UAV spotted over prison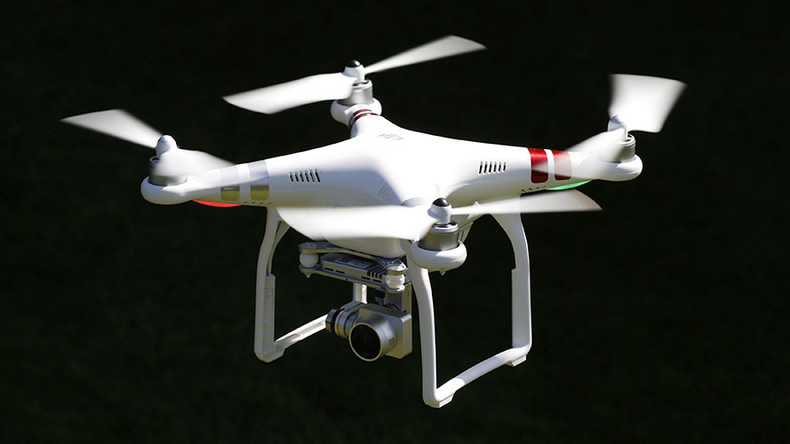 A woman has died following a police pursuit after officers responded to reports of a drone being flown over Wandsworth prison. She may be the first person to die in a non-military drone-related incident.
The fatal crash occurred in the early hours of Tuesday morning after reports of a drone spotted over the south London jail.
A police spokesman said: "Officers arrived and a car was seen to leave the scene. Officers followed the vehicle and at 3.10am it was seen to have been involved in a collision in Ashcombe Street at the junction of Wandsworth Bridge Road."
Police believe "no other vehicle was involved the collision."
"One occupant of the car, a woman in her 20s, was pronounced dead at the scene," they said.
An anonymous witness said the car hit six bollards and two fences and was on fire when emergency services arrived.
"I spoke to a bus driver who was behind the car and he said they had been driving at 120 mph (193 kph)," he told the Wandsworth Guardian.
"The car was on fire and police had to put it out. The fire brigade and the ambulance arrived after."
Full details are yet to emerge and the drone's proximity to the prison may have been coincidental. However, in December 2015, it was reported that civilian drones were being used to carry drugs - including so-called 'legal highs' - into UK jails.
Reports at the time suggested there had been up to 200 drone "attacks" in prisons with one anonymous source telling the Independent: "It's an actual threat. Drugs are one thing, but it could be other things being flown in, like weapons."
"It's not too far in the realms of dreamland. You can almost deliver to a window of the cell if it opens, because they all have cameras," the source said.