RAF helicopter makes emergency landing on mountain top in Snowdonia, Wales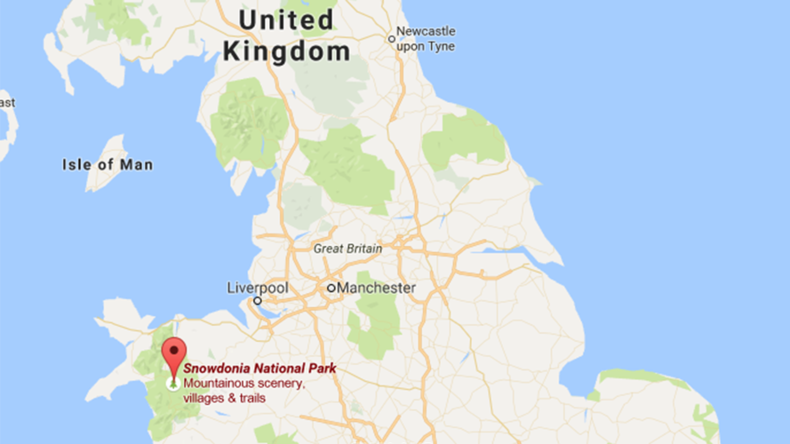 Emergency services responded to a fire incident involving an RAF helicopter at a mountain peak in Snowdonia, northwest Wales, after it was forced to land following a technical problem.
The Ministry of Defence says the Griffin training helicopter made a precautionary landing following a technical issue.
All on board exited safely before the helicopter caught fire, it says.
There was confusion around how many people were in the helicopter, with Maritime and Coastguard Agency says six, the Ministry of Defence saying four.
Walkers on the mountain reported seeing 10ft-high (3 meter) flames.
Firefighters, the police and ambulance services are at the scene in the Yr Aran areas of the mountain.
An air ambulance has been sent to Watkin Path, Llanberis, which leads to the summit.
A coastguard helicopter has also been called to support rescuers.
A spokesperson for the Welsh Ambulance Service said: "We were called at about 1.50pm to reports of an incident in the Snowdonia area.
"The Wales Air Ambulance has been sent to respond and is currently in attendance at the scene."
A witness tweeting from the scene, Huw Price, says the fire is "huge."
"Can see flames from here. One guy on his way down from the summit and he saw a helicopter land there. Another had binoculars and reckons flames 10ft plus.
"Two rescue helicopters have been circling but seem to have gone now," he added.
Another witness told the Sun: "There was no bang or explosion, I thought it had flown away until a few minutes later when I noticed the fire.
"You could see the flames from Snowdon and the smoke was thick and black."
Griffin training helicopters are used at the Search and Rescue Training Unit RAF Valley on Angelsey.