Boris the farmer: UK foreign secretary's sister reveals his quiet past as Kibbutz volunteer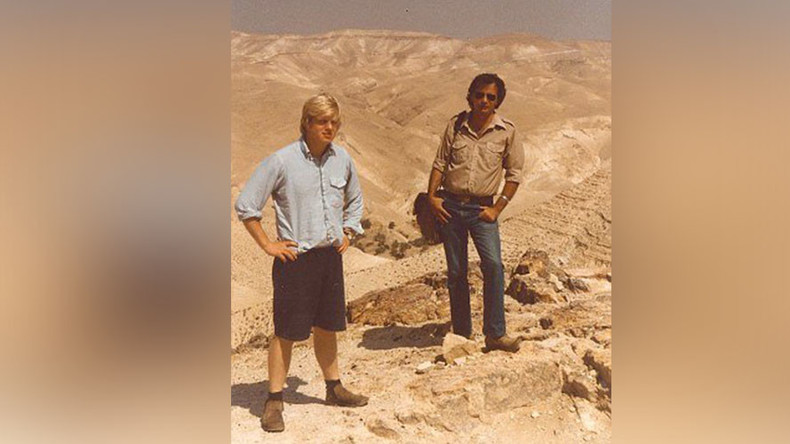 New UK Foreign Secretary Boris Johnson, one of the frontmen of the Brexit campaign, got in touch with his Jewish heritage more than 30 years ago when he volunteered at a kibbutz in Israel, his sister has revealed.
The former London mayor has been a close ally with Israel throughout his political career, including calling the Boycott, Divestment and Sanctions (BDS) movement "lefty academics" during his trip to the Jewish state two years ago.
READ MORE: Israel boycott: 33% of Americans, 40% of Brits in favor, Israeli UN ambassador cries foul
But the relationship started three decades ago during his first journey to the Holyland, when he volunteered at a collective farm (aka kibbutz) known as Kfar Hanassi in Galilee with his sister Rachel, according to Haaretz.
What started as a left-wing idea evolved into a billion dollar industry where tourists can volunteer on the farms, which account for nine percent of Israel's industrial output.
Rachel Johnson was on a gap year before heading to join her brother at Oxford University when they both went to Israel in the summer of 1984.
"It was all very rudimentary," she said. "I played the shiksa princess card and went straight to the work coordinator and said, there was no way I was going to be cleaning men's toilets on my holiday. But Boris was amazing. I have to hand it to him. He didn't complain at all."
The siblings have Jewish ancestry on their mother's side with their maternal great-grandfather being a rabbi from Lithuania.
Johnson's anti-BDS comments during his last visit resulted in a ban from visiting Palestinian charities in the West Bank.
One of those charities, the Sharek Youth Forum, told the Independent Johnson's "disrespectful" comments were not welcome in Palestine.
"It is our conclusion, supported by the Palestinian youth that we represent, that he consciously denies the reality of the occupation that continues to oppress them and all Palestinians," a spokesperson said.