1 in 3 UK households on brink of homelessness – Shelter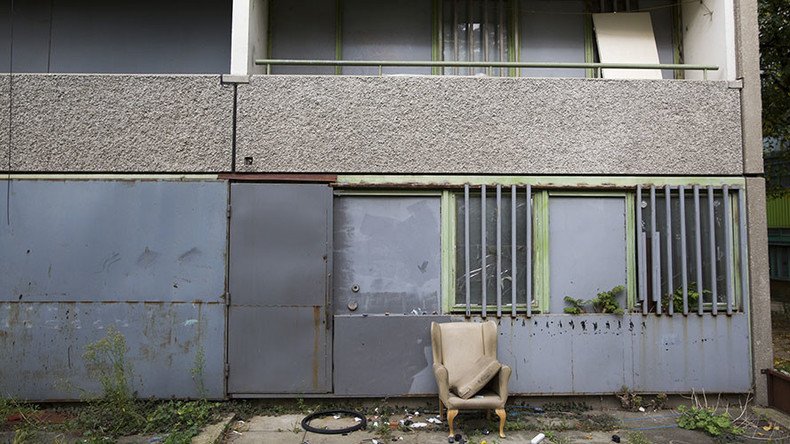 One in three British households are teetering on the brink of homelessness because rent and mortgage payments have dramatically risen high, while real wages have fallen.
A study by homelessness charity Shelter and pollster YouGov found that a third (37 percent) of UK households could not afford to pay their rent or mortgage for more than a month if they lost their income.
Over a fifth (23 percent) said they would be unable to pay anything for their housing from the moment they lost their job.
Shelter said the report offers a reminder of how millions of families are living from "one paycheck to the next."
The study was based on a YouGov survey conducted last month of 8,381 adults, including 1,581 working families with children.
As a sign of how the housing crisis is affecting low to middle income people in the UK, some 48 percent of households told pollsters that housing is the biggest drain on their budget.
The findings reflect a recent government statistic revealing that there are 16.5 million working age adults with no savings in the bank.
Real wages in the UK have seen a steady decline since the 2007-2008 financial crisis, according to an analysis from the Trade Union Congress (TUC) published last month.
Pay rates fell by 10.4 percent during this period, when the effects of inflation were taken into account. Greece saw the same level of real wage decline, while, in contrast, the OECD saw an average 6.7 percent rise in pay.
Lou, a participant in the Shelter survey, is a single mother of two who lives in a small flat in Guildford.
"I'm working hard, but it still makes me feel like a failure. I recently changed jobs and hit a rough patch when I thought I wouldn't be able to pay the rent," she told the survey.
"An employer had given me some work and didn't tell me that my hours wouldn't be guaranteed, I lost a chunk of my income all of a sudden, and very nearly lost my home. It was really scary.
"There's never a cushion. You'd think if you were working you'd be able to save a little bit every month, but it's just not a possibility when just paying for the basics is so expensive."
A government spokesman told the BBC "strong protections" are in place to guard against homelessness.
"We are introducing the National Living Wage, increasing the personal tax allowance and giving the next generation choice and flexibility in their savings, including the Help to Save scheme for people on low incomes.
"We are continuing to spend around £90 billion a year on working age benefits to ensure a strong safety net for the most vulnerable."
You can share this story on social media: