London's burning: Firefighters scramble to tackle 2 major blazes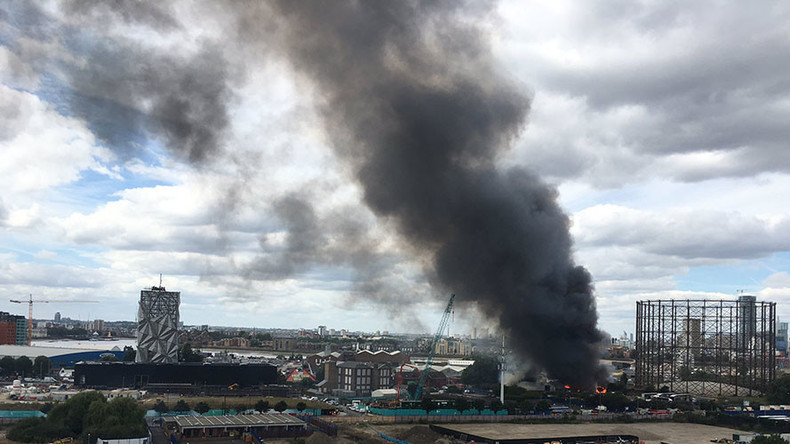 Over 100 firefighters and 25 fire engines are battling a giant blaze near the O2 Arena in Greenwich, London, along with a second major fire just 10 miles west of the venue.
Fifteen fire engines and 100 firefighters were called to Tunnel Avenue, Greenwich, around 12pm local time, where a fire broke out near a recycling yard, a pub, and some industrial units.
Firefighters set up a safety cordon around the area because gas cylinders are in the vicinity of the blaze.
Smoke from the fire, which is thought to have started at the Studio 338 nightclub, can be seen for miles across London.
London Fire Brigade sent 15 fire engines to the scene, and crews from East Greenwich, Greenwich, Plumstead, Eltham, Deptford, Lewisham, Poplar, Whitechapel, and Bethnal Green are currently fighting the flames.
Ambulances are also at the scene, although it is not known if there are any injuries.
Meanwhile, a second fire has engulfed a block of flats in Erith, east London. Ten fire engines and 72 firefighters have been called that blaze, located on High Street.
It is not yet known whether there are any casualties related to that blaze.