Building partially collapses in Glasgow, emergency services on scene (VIDEOS)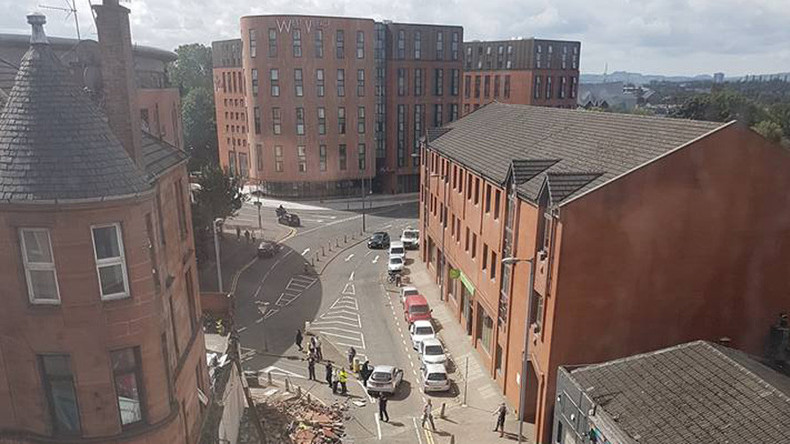 Emergency services cordoned off a street in the West End of Glasgow after part of a building collapsed onto the pavement, which could have been caused by a near-by "explosion."
Police, ambulance and fire services appeared to be assessing the situation following the aftermath of the incident, which is said to have occurred at around 12pm on Saturday, close to the junction of Benalder Street and Dumbarton Road.
No injuries have been reported from the collapse.
Local media have suggested an "explosion" in an Italian restaurant caused the collapse, however this has not been confirmed.
One witness told LBC he heard a "tremendous rumble" while he was in the shower and said the noise felt like thunder.
"I looked outside the kitchen window and there was this cloud of dust," he said. "We immediately thought that the wall of the terrace must have fallen."
"We heard a woman screaming horribly so our first thought was that someone got injured and that was our biggest fear," he added.
Police have not given details of any injuries from incident but said there were road closures and diversions in the area.
Some witnesses said they saw a woman being "treated for shock," according to the Mirror.
Many local residents were stunned by the incident and posted photos showing bricks and rubble strewn across the road.