'ISIS supporters' try to claim responsibility for London stabbings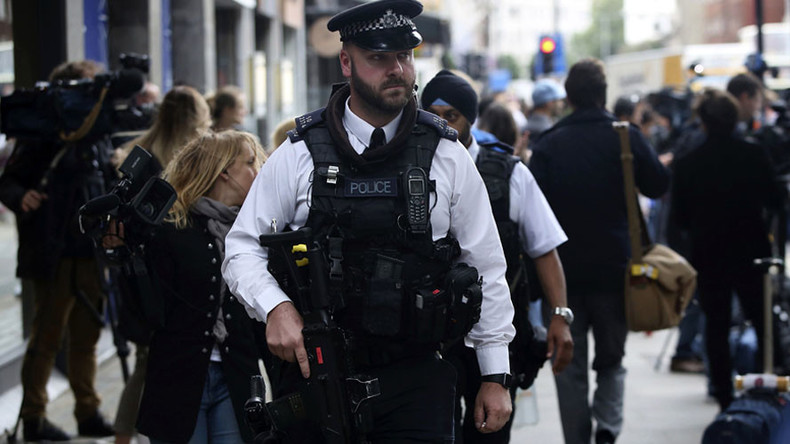 Islamic State (IS, formerly ISIS/ISIL) supporters may be trying to claim responsibility for the Russell Square stabbings in London on Wednesday, despite police more or less ruling out terrorism as a motive.
An American woman in her 60s was killed in the knife attack on Wednesday night which left five other people injured including Australian, British and Israeli citizens.
The 19-year-old suspect, a Norwegian man of Somali origin, has been arrested on suspicion of murder and is being detained in a south London police station.
Police investigating the attack say "mental health" is a significant factor and that it was unlikely to have been related to terrorism.
"I emphasize that so far we have found no evidence of radicalization that would suggest that the man in our custody is in any way motivated by terrorism," London Assistant Police Commissioner Mark Rowley told media.
However, messages on the app Telegram suggest some IS supporters are trying to take ownership of the attack.
One user wrote it was "nice" to wake up to such news, and others shared photos of the site where the stabbings took place.
The attack follows warnings that IS may be deliberately aiming propaganda at people with mental health problems urging them to carry out violent attacks.
Scotland Yard Commander Dean Haydon told the Express he has seen IS material targeting the vulnerable to inspire atrocities.
"If you look at some of the propaganda that's coming out of IS and Syria and elsewhere, part of their propaganda is specifically targeted in relation to the vulnerable," he said in June.
"We're not just talking about mental health here, we're talking about vulnerable individuals within the community."
According to the Express, a report from Europol last month said recent academic research shows around 25 percent of the perpetrators of "lone actor attacks" that occurred between 2000 and 2015 suffered from some sort of mental health disorder.
Other research from the EU law enforcement agency says 20 percent of foreign fighters had been diagnosed with mental health problems before joining IS.
The stabbings come just days after a paranoid schizophrenic man who tried to behead a London Underground passenger was sent to a high security hospital to begin a life sentence.
Somali-born Muhiddin Mire, 30, who carried out the attack at Leytonstone Underground Station last year has a history of mental illness.
A suicide bomber who injured more than a dozen people when he blew himself up in Ansbach, Germany, last month was reported to have received psychiatric care.
The lorry attacker who killed 84 and injured 308 in Nice on Bastille Day is also thought to have undergone psychiatric treatment.