Gun & knife crime in London highest since 2011 riots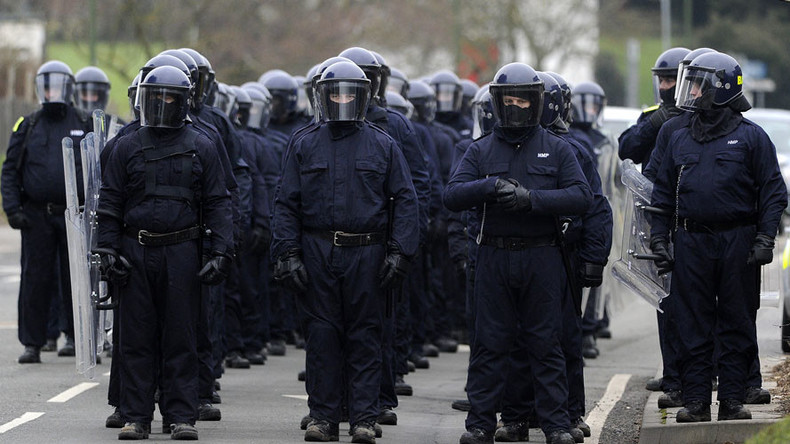 Crime involving guns and knives in London is at its highest level since riots swept England's major cities in summer 2011, a report has found.
Violent crime among young people has risen steadily in recent years, after a significant drop immediately following the widespread unrest of 2011.
The report follows a bloody night in London when a woman was killed and five others injured in a mass stabbing incident in Russell Square. In a separate attack on Wednesday night, another man was stabbed to death on an estate in Wandsworth, southwest London.
Figures compiled by the mayor's office indicate the number of violent incidents from May 2015 to May 2016 is almost on a par with the number of serious youth crimes committed in the 12 months prior to the English riots.
Between August 6 and 15, 2011, more than 3,000 people were arrested across England on suspicion of playing a role in the public disorder.
The riots, which saw widespread looting, arson, mugging and even murder, were sparked by the fatal police shooting of Mark Duggan in Tottenham.
London Mayor Sadiq Khan has reportedly been warned of growing violence across the city and heightened tensions between police and young people.
Analysis of the data compiled by the mayor's office has identified a disturbing trend mirroring the build-up of violent incidents before London and several English cities became engulfed in the riots.
In the year prior to May 2011, the Times found there were 6,923 incidents of serious youth violence in London – including physical attacks, gun and knife crime. This figure dropped for the next two years, initially to 6,468 in 2012 and then to 5,074 in 2013.
However, violent crime is on the rise again, with 6,261 incidents reported in the 12 months to May 2016.
The number of knife crimes resulting in injury has also jumped. In the 12 months prior to May 2012, there were 3,747 stabbings of under 25s. This figure fell to 3,230 the following year, but has increased to 3,725 in the 12 months prior to May 2016.
The figures raise concerns that 2016 could see a repeat of the riots which took place five years ago.
One police officer was stabbed and four more were injured in Hyde Park last month after a water fight escalated into a clash between police and up to 4,000 young revelers.
At the same time in Hackney, east London, dozens of officers were pelted with missiles as they closed down an unlicensed 'block party' attended by around 400 people.
"I am determined to tackle this blight on the lives of some of our city's most vulnerable young people," said Khan.
"We're pushing for tougher consequences for those caught with knives, and more action to prohibit the sale of knives to children," he added.
You can share this story on social media: