BBC accused of silence over possible conflict of interest among journalists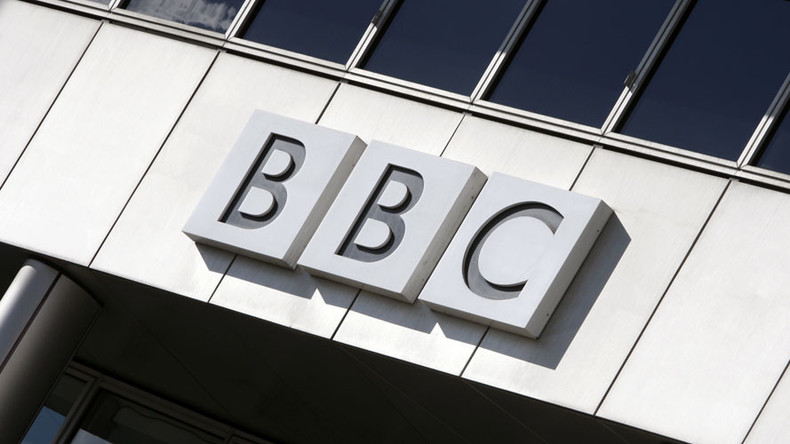 After being accused of blatant bias against Labour leader Jeremy Corbyn, the BBC is now facing claims it may not be checking journalists' possible conflicts of interest and impartiality.
The revelation came after financial researcher and campaigner Joel Benjamin submitted a series of Freedom of Information (FOI) requests to the BBC on the links between a Newsnight editor and the Conservative Party.
The corporation - the world's largest broadcaster - continuously rejected Benjamin's inquiries, arguing they fell outside the Freedom of Information Act's (FOIA) remit because it was related to journalistic output.
Christopher Cook, once a researcher for former Tory universities minister David Willetts, worked for the Financial Times as an education correspondent before joining BBC Newsnight. A few weeks after starting his broadcasting job, Willetts came on the BBC Two program to defend the coalition government's policies for higher education.
"As a publicly funded journalist at the BBC the public have a right to know if Cook declared his past employment for Willets upon becoming a member of BBC Newsnight staff, and if Cook stood aside from working on the Newsnight segment or declared his conflict to his managers," Benjamin told RT.
"Instead, Cook has refused to answer questions on this matter, blocked the journalists asking questions, and hidden behind the BBC's FOIA exemption. Grossly hypocritical behaviour for a FOIA journalist who often railed against the Cabinet Office for its refusal to answer his own FOIA requests."
The BBC responded to each of Benjamin's FOI requests by saying it could not give such information as it "is excluded from the Act because it is held for the purposes of 'journalism, art or literature.'" It added that the BBC did not "routinely provide research information used in programs."
But Benjamin believed the corporation was "relying upon an overly-broad interpretation of the so-called derogation or exemption from FOIA.
"To say that anything loosely attributed to BBC 'journalistic output' is fully exempt from disclosure. In the interests of transparency, accountability and public interest journalism - this must now be subject to public challenge."
In the last month, a study by the Media Reform Coalition and Birkbeck, University of London, showed how the BBC has been repeatedly biased in its reporting of Labour leader Jeremy Corbyn, giving his critics twice as much airtime as his supporters.
BBC journalists, as part of a public broadcasting service, are not allowed to be active members of a political party. Their political activities are not prohibited, but the level of involvement and the seniority of their position inside the corporation should theoretically be scrutinized by the BBC Trust.
But the editorial guidelines do leave room for maneuver and a lack of thorough controls. Despite insisting that "all BBC staff are required formally to declare any personal interest which may affect their work," the group also adds that "a conflict of interest may arise when the external activities of anyone involved in making our content affects the BBC's reputation for integrity, independence and high standards, or may be reasonably perceived to do so.
"Our audiences must be able to trust the BBC and be confident that our editorial decisions are not influenced by outside interests, political or commercial pressures, or any personal interests."
In its conflict of interest section of the guidelines, the BBC states: "News and current affairs programs for international, national, regional and local output are subject to the most stringent tests of impartiality."
Campaigners believe it's now time for an inquiry into the matter.
"It is time to review the failed systems in place within the BBC which allow journalists acting in a biased manner, against the BBC's public interest mandate to do so with impunity," said Benjamin.
Regardless of who is the next Labour PM,they seriously need to look into BBC bias against the Labour Party & the SNP..It's so blatant now..

— Peter Baillie (@pab1958) August 4, 2016
"The BBC Trust under the sleeping watch of [former] HSBC banker Rona Fairhead are failing to hold the BBC accountable for its failures, and regulation of the BBC must now be transferred to OFCOM."
BBC News' one-time political editor Nick Robinson and former Scottish National Party leader Alex Salmond have a longstanding feud over Robinson's coverage of the 2014 Scottish referendum.
Salmond described Robinson's reporting from Scotland as a "disgrace" and said the senior journalist should be "both embarrassed and ashamed."
RT has requested comment from the BBC.
You can share this story on social media: