Mobile phone signal blocker forces drinkers to socialize with each other in Sussex bar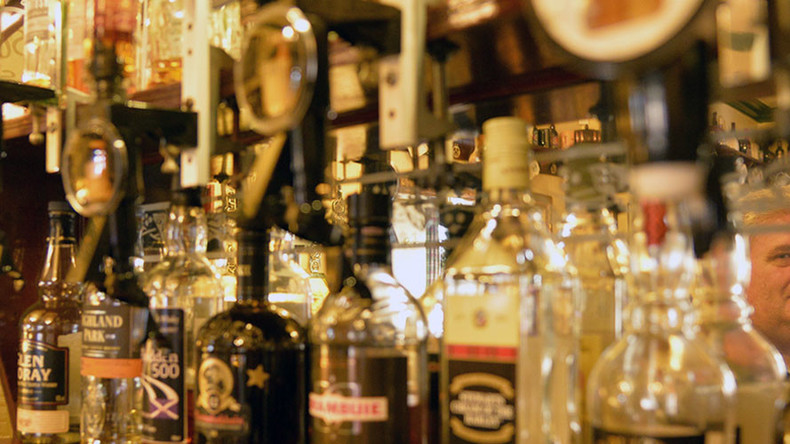 A bar owner in Sussex has created a mobile phone-free zone by covering his premises in copper wire to block signals, forcing customers to interact with each other.
Landlord Steve Tyler built a 'Faraday cage' – which blocks out electric fields – around the Gin Tub in Hove, Sussex, by putting silver foil in the walls and copper wire mesh in the ceiling.
The Gin Tub owner said he was fed up of people glued to their phones and not socializing with each other on nights out.
"I've seen it progressively get worse and worse and I thought, 'I want to stop this.' I want people to socialize with the people they are with, rather than the people they are not with," Tyler told BBC Sussex.
"I took the bold decision by not blocking the signal with a jammer, but doing as best as I could with a Faraday cage and make people talk to each other, and to be honest it has worked very well.
"I had quite a lot of copper mesh and thought, 'I could put this in the ceiling.' I was mucking about with it to see if it would block a signal, and it does when you put your phone in it."
According to a survey by online restaurant reservation website OpenTable, 90 percent of Brits find it rude when people use their phone during a meal.
However the same poll found 41 percent of people like to post images of their food to social media.
Although you can't use mobile phones in the Gin Tub, the bar isn't completely cut off from the modern world. Tyler has a landline telephone to be used in the event of an emergency.
"It's the same as the London Underground - that's no more dangerous than my bar," he said.
The landlord says customers are responded positively to the change.
"The response I've had is overwhelming. People enjoy the fact they can only take pictures and then go outside to log on or check in.
"I've had one complaint from a customer, and it was that she got a signal. We moved her to another table."
Tyler's radical plan to make customers more social comes after a restaurant in Leamington Spa, Warwickshire, banned mobile phones in January.
Japanese deli Auradaze now warns diners they will be chucked out if they are caught fiddling with their phones.
While some customers have welcomed the new policy, others are not so keen. One TripAdvisor reviewer said he was caught using his phone during a meal.
"This caused the chef to have a loud self-righteous rant in front of the whole restaurant."