UK military to free up £1bn for nuclear stealth submarines for Trident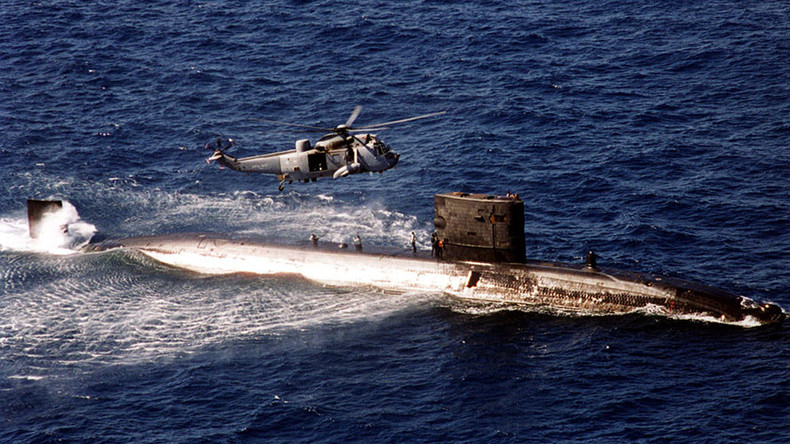 Britain's Ministry of Defence (MoD) will release up to £1 billion to start developing a new generation of stealth submarines as the centerpiece of the Trident nuclear deterrent replacement scheme.
The funding is set to be released over the course of 12 to 18 months and indicates the government's commitment to pushing forward with the renewal of Britain's constant at-sea nuclear deterrent.
The funding, which may be released as early as September, will go to UK arms giants BAE Systems and Rolls-Royce.
Cost estimates vary for the program, with official figures projecting the burden on the taxpayer at £54 billion (US$72 billion).
Others, including Tory MP Crispin Blunt, have claimed the cost will be as high as £167 billion while the Campaign for Nuclear Disarmament (CND) has put the cost at up to £205 billion.
Opponents of the program spoke out ahead of the parliamentary vote on replacement in July.
"Trident is a 20th-century weapon of mass destruction. It does nothing to meet the key security threats that we face today, identified by our government as terrorism, climate change, pandemics and cyber warfare," General Secretary of CND Kate Hudson said.
She said the cost represents "a massive drain on national resources and its opportunity cost is massive for conventional defense needs."
Hudson also warned the submarines are vulnerable to detection.
"Any replacement will be increasingly vulnerable to developing technology such as underwater drones and cyber-attack, which will be likely to render it redundant," she warned.
The British Parliament overwhelmingly voted in favor of renewing Trident despite strong opposition from the Labour Party leadership and the Scottish National Party (SNP).
Lawmakers backed Trident's renewal by 472 votes to 117.