ISIS recruiting British men for lone wolf attacks on London landmarks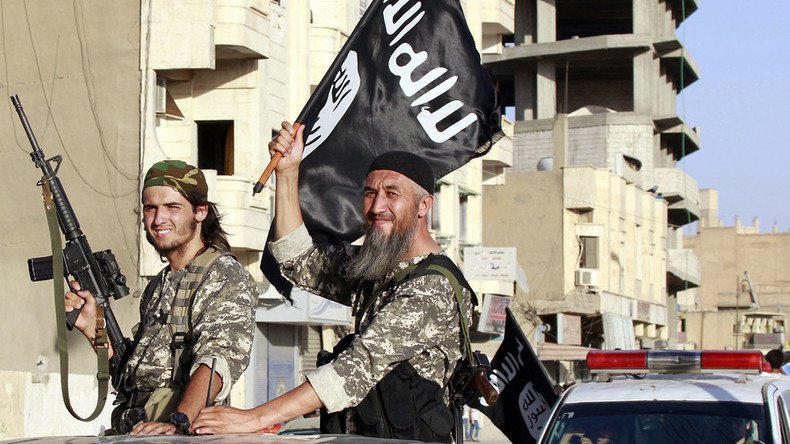 Islamic State is recruiting British men to carry out terrorist attacks on major London attractions such as Big Ben, it has emerged.
A jihadist recruiter reportedly coached an undercover Sun newspaper journalist to plan an attack on a busy area of London, sending the reporter encrypted messages through the instant messaging app Telegram over the course of two months.
The reporter was allegedly first ordered by Abu Muslim Khurasani, who has claimed to have been active in jihadist operations in the UK and the US, to target a major tourist area such as Big Ben or London Bridge, eventually settling on an unnamed major shopping center in the capital.
"If u [sic] succeed in doing those places it will be huge. And damaging for them," the recruiter told the journalist in a message.
"Learn from Nice. Get a car you can park somewhere busy with many people – and a gun you can use at the same time," he wrote, referencing the massacre in the south of France that left 84 people dead on Bastille Day earlier this month.
The messages were said to have been sent on the orders of Islamic State's (IS, formerly ISIS/ISIL) top recruiter, according to the paper.
Khurasani also sent the journalist a bomb-making guide, instructing him to obtain readily available materials, including gas canisters and fireworks, in order to construct a car bomb, the paper reports.
The reporter was ordered to launch his attack on Monday.
READ MORE: Brazil arrests 10 suspected ISIS members 'planning Olympic terrorist attacks'
The Sun has said that evidence gathered during the investigation has been passed on to anti-terrorism police and MI5, who have asked the paper not to reveal the location of the shopping center. Scotland Yard confirmed that evidence about an alleged terrorist plot has been passed on.
Commander Dean Haydon, head of the Metropolitan Police's Counter Terrorism Command, said: "While the UK threat level from international terrorism remains severe, we would like to reassure the public that we constantly review our security plans, taking into account specific intelligence and the wider threat."
You can share this story on social media: