Labour NEC 'misapplied' party rules by including Corbyn on leadership ballot, rival tells high court
Published time: 26 Jul, 2016 16:09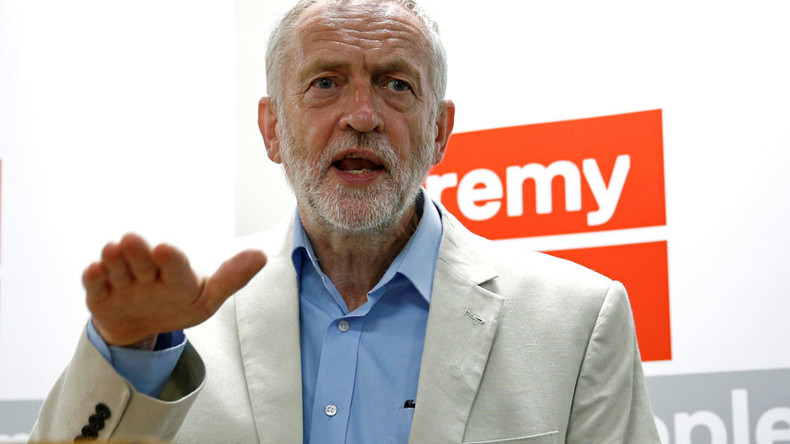 Labour leader Jeremy Corbyn was placed on the leadership ballot because officials "misapplied" the party's rules, a millionaire and failed politician told the High Court on Tuesday.
One time showbiz agent Michael Foster is suing his own party's general secretary Iain McNicol after Labour's national executive council (NEC) decided Corbyn was entitled to be automatically included on the leadership ballot.
Neither McNicol nor Corbyn were in court for the one day trial, but Corbyn's name was added to the legal documents last week after the leader won a bid to personally challenge Foster's case.
Foster's legal team insisted the meaning applied to Labour's rules by a majority of the NEC during an extraordinary meeting on June 12 was not "reasonable."
"The claimant has no wish to deny the second defendant [Corbyn] a fair opportunity … of obtaining the requisite number of nominations," Gavin Millar QC said.
According to legal advice received by the NEC before voting, new Labour Party rules decree that incumbent leaders can be directly placed in the race without needing the backing of 20 percent of the party's MPs and MEPs, equivalent to 51 nominations.
Corbyn's representatives believed the NEC's reading of the rules had been "plainly right" and "in any case, the conclusion reached by the NEC is entitled to great respect and the court should not interfere with it."
If the judges were to agree with Foster's case, Corbyn would be taken off the leadership ballot and his challenger Owen Smith would run unopposed.
This is not Foster's first spat with Corbyn. In October 2015, the former Hugh Grant manager was found heckling the Labour leader during a Labour Friends of Israel event. The millionaire, who once donated £400,000 to the party, shouted "say the word Israel, say the word Israel" during a reception in Brighton.
Breaking -Judge says he will deliver his decision on Thurs in case of Labour donor vs NEC. Says he will also want to know if appeal likely.

— Jessica Elgot (@jessicaelgot) July 26, 2016
In another public appearance, Foster showed his quarrelsome temper when he launched a scathing tirade during a political debate in Camborne and Redruth. The incident happened during a 2015 hustings at the Cornish constituency, for which Foster was running as the Labour candidate.
At the mention of his £1.5 million mansion by his opponent Loveday Jenkin from the Cornish party Mebyon Kernow, Foster reportedly replied "you c**t."
Jenkin later said the media mogul "clearly has an anger management problem."
A High Court decision is expected to come on Thursday, July 28.