Polls suggest challenger Smith has little chance of removing Labour leader Corbyn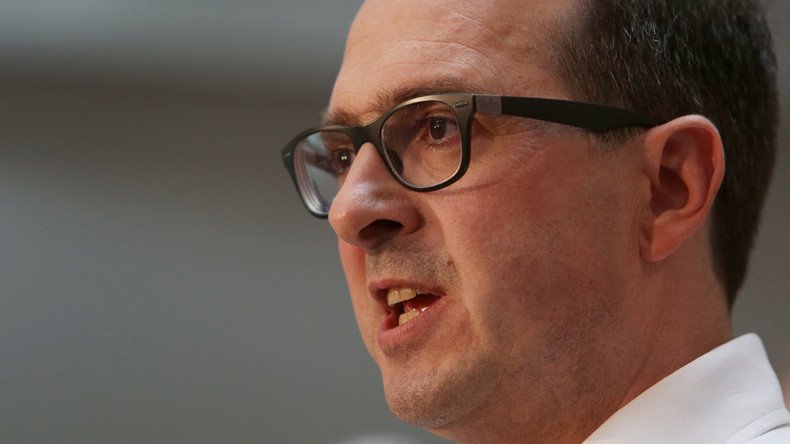 Hours before the deadline to register to vote in Labour's leadership election, Jeremy Corbyn challenger Owen Smith insists he's a better electoral bet for the party, but polls put the Welsh MP far behind the current leader.
Speaking to the BBC Radio 4 Today program on Wednesday morning, Smith once again argued that "Jeremy has still got a lot to say for the Labour Party, but I don't think Jeremy is a leader." Instead, the member for Pontypridd suggested he's the candidate with both the radical rhetoric and the policies needed to win Labour power at the next general election.
But a recent YouGov poll doesn't back his claims, with Corbyn rating 56 points against Smith's 34 head-to-head. The same survey found that 31 percent of Labour members believe Corbyn is likely to lead the party to an electoral victory, while only 8 percent think Smith could do the same. Interestingly, more than a third of members also associate Corbyn with a likely defeat in 2020, while only 20 percent see Smith as a liability.
One thing Smith can offer, though, is the support of parliamentary Labour Party heavyweights, including former leader Ed Miliband, Liam Byrne and Heidi Alexander.
Smith has had to defend his professional association with pharmaceutical giant Pfizer, and rebuff comments he made in 2005 about how "choice is a good thing" when it comes to public versus private healthcare.
"I believe in a 100 percent publicly owned NHS free at the point of use. It has been one of Labour's profoundest achievements. I grew up swaddled in stories of the Labour Party creating the NHS," he told the BBC.
"There are obviously already many services in the NHS that are provided by private providers, there are a hell of a lot more of them now because of the way the current Tory government has twisted some of the words of the last Labour government."
On his support for the Tony Blair government and its private finance initiative (PFI) programs for the NHS, Smith added, "Broadly speaking, we made a mistake, the last Labour government, in not appreciating how a Tory government would ride a coach and horses through the language. In employing words like 'choice' I think we allowed them to use that as a Trojan horse to try and marketize [sic] the NHS. I'm opposed to that."
As Pfizer head lobbyist, Owen Smith would have had written objectives and targets for performance assessment. He should publish them.

— Craig Murray (@CraigMurrayOrg) July 20, 2016
The former shadow work and pensions secretary was described by a 'Corbynista' as a "TV-savvy turncoat who lobbied for Big Pharma and Tony Blair" to the Times newspaper.
Over 55,000 people have reportedly paid a £25 (US$33) fee to vote in the Labour leadership contest as a party supporter. The registration deadline has been set for July 20 at 5pm. Many of the new supporters are expected to vote for Jeremy Corbyn.
In spite of his uphill struggle, Smith has said that, if he wins the race, he would like to offer Corbyn the role of party president.
"I don't think he's a leader in parliament, but I do think he's got a lot to say for Labour. I would absolutely want him to take a role like president, or chairman, as we have had in the past," he said.
Meanwhile, Corbyn has won a bid to personally fight a legal action attempting to get him off the leadership ballot in court. It follows long deliberations by the Labour National Executive Committee (NEC) on whether the leader was automatically included in the ballot paper. The NEC voted in favor of Corbyn. The claim was brought to the High Court by Labour donor Michael Foster against the party's General Secretary Iain McNicol, but Jeremy Corbyn insisted on being added to the proceedings as second defendant.
The case will be heard on Tuesday July 26 with Corbyn attending.
You can share this story on social media: