#BlackLivesMatter comes to UK as police watchdog publishes latest deaths in custody data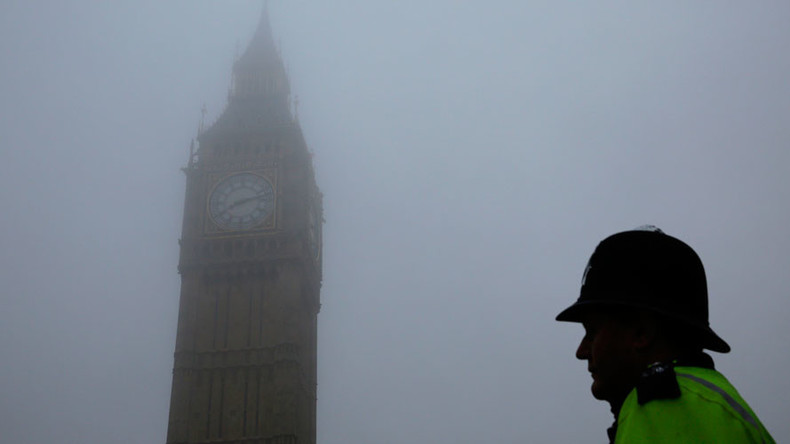 Britain's Independent Police Complaints Commission (IPCC) has published the latest data on deaths during or following police contact, just as the Black Lives Matter movement formally launches in the UK.
The annual IPCC report examines the period between April 1, 2015 and March 31, 2016.
It found there were 14 deaths in or following police custody, 3 fatal police shootings, 13 deaths from traffic accidents related to police pursuit and 60 from suicide following custody.
The IPCC investigated 102 other deaths involving a wide range of factors following contact with the police.
It found many of those who had died had been affected by mental health issues and drug abuse.
The watchdog also said a third of the suicides were committed by people arrested in connection with sexual offenses. Of those, 17 were arrested in connection with allegations of child sexual abuse.
Dame Anne Owers, chairwoman of the IPCC, said in a statement: "These figures show the range and scale of the vulnerabilities that underlie the majority of deaths during or after police contact, and the strong link with mental illness.
"The police need to be able to identify these vulnerabilities and risks, in order to manage them."
Twenty-one of those killed were reportedly from ethnic groups other than white, the report claims.
The issue of police violence against ethnic minority groups has come to the fore ahead of the fifth anniversary of the police killing of Mark Duggan - an event which triggered days of rioting across England.
A UK wing of the Black Lives Matter movement, which began in the US, is now growing in strength, accruing a Twitter following of almost 7,000 in just 11 days.
The movement highlights police brutality against black people.
The UK group says it is "a coalition of activists from across the UK who believe deeply that #blacklivesmatter.
"The struggle is global, and so must be the solution," it adds.
You can share this story on social media: