Could trade deal with China help Britain avoid post-Brexit abyss?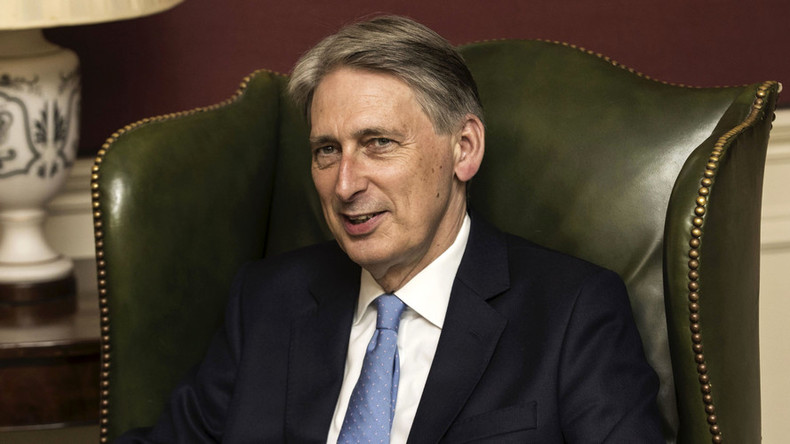 The UK has broached the topic of an ambitious free trade agreement with China in a bid to take advantage of post-Brexit "opportunities," Chancellor Philip Hammond has revealed.
Hammond suggested leaving the EU would make it "easier" for Britain to pursue deals with countries outside Europe.
"The mood music that I have heard here is very much that this will mean more opportunity for countries like China that are outside the European Union to do business with Britain," Hammond told the BBC after a meeting of the G20 finance ministers.
"As Britain leaves the European Union and is not bound by the rules of the European Union, perhaps it will be easier to do deals with Britain in the future."
The chancellor, who campaigned to remain in the EU, indicated he had introduced the issue during the ministerial meeting in the Chinese city of Chengdu.
The move is likely to please Brexit supporters, who had seized on the possibility of potential trade deal China, as one of the key arguments during the campaign.
Hammond acknowledged "global disappointment" with the Brexit decision, but said what Britain now needs "to do is get on with it in a way that minimizes the economic impact on the UK economy in the short term and maximizes the benefit in the long term."
Earlier this month, Chinese media reported China's Ministry of Commerce is open to a UK free trade deal. Beijing is one of the UK's biggest inward investors.
Hammond brushed aside concerns that EU member states are in "punishment mode" with Britain and insisted the EU leaders are beginning to understand why Prime Minister Theresa May is waiting to trigger Article 50 of the Lisbon Treaty, which would kick off the process of withdrawal from the economic bloc.
"If our EU partners respond to such a vision positively, obviously it will be subject to negotiation, but positively, so that there is a sense later this year that we're all on the same page where we expect to be going, I think that will send a reassuring signal to the business community and to markets," Hammond told reporters.