Labour leader Corbyn denies bullying & threatening to get critical MP's dad to tell him off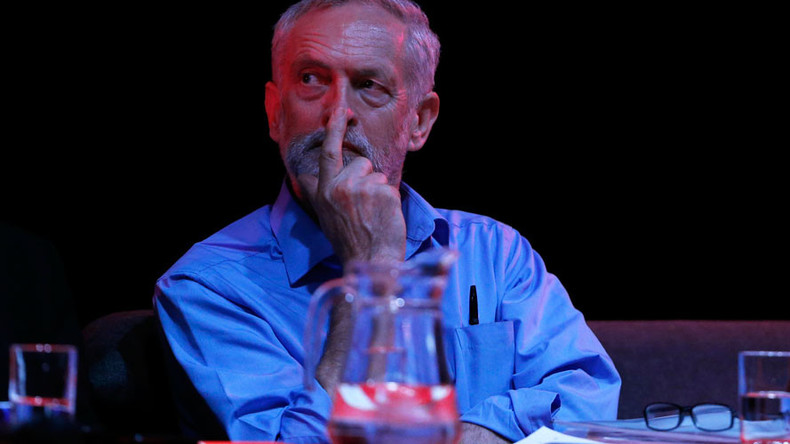 MPs challenging Jeremy Corbyn have once more accused the Labour leader of condoning a "culture of bullying" after a former whip and supporter of leadership rival Owen Smith complained Corbyn had threatened to "call his dad" in order to humiliate him.
Corbyn has denied he was ready to call Conor McGinn MP's father, a one-time Sinn Fein councilor, and ask him to reprimand his son over critical comments he had made about the Islington MP.
The incident dates back to an interview McGinn gave The House Magazine, in which he implied that Corbyn had little experience with dealing with areas outside of London. According to a piece written by McGinn to Politics Home on Friday, he was later told by a fellow ex-whip that Corbyn suggested he might call McGinn's father Pat for a chat.
But leadership challenger Smith has insisted "something had gone badly wrong" in the party since Corbyn took power. Smith, who was recently outed over sexist remarks made to Plaid Cymru leader Leanne Wood in 2015, argued intimidation "wasn't something that we saw in the Labour Party before Jeremy Corbyn became leader."
He did, however, acknowledge that he had "never been bullied by Jeremy."
Speaking to Sky News, Corbyn said he was "very surprised and actually very disappointed" with the accusation that under his leadership bullying and harassment had been neglected.
"I wish some of my colleagues would concentrate on political issues, I regret the language that has been used by all of them," he said.
"Politics has to be about bringing people in. We've done that spectacularly. We are now the largest we've ever had. That's good, that means more and more people being involved in politics, that's good, it is not a threat. It is a good thing that people come together and want to debate and be active in politics in our society, isn't that good for democracy?"
McGinn's accusations, however, were quickly taken up by social media users and turned into a meme, mocking the seriousness of calling someone's parents up.