Lockdown: UK military in security panic after RAF base 'abduction attempt'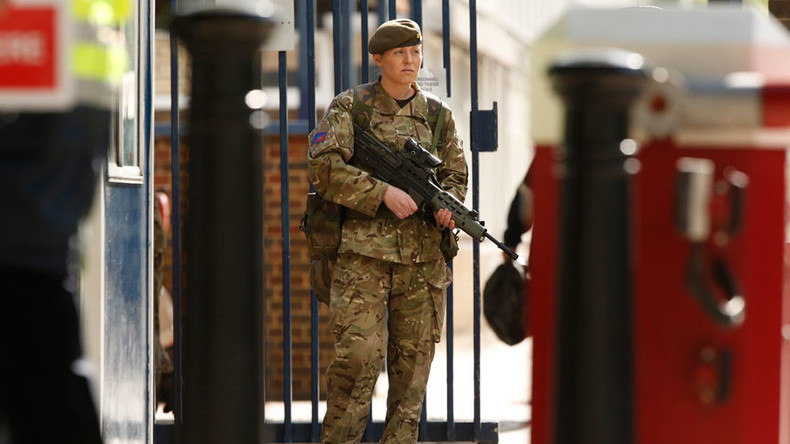 UK military bases are in a state of panic with a number on alert after what appeared to be the attempted abduction of an airman at RAF Marham in Norfolk.
Hours after two men were reported to have tried to bundle an airman who had gone jogging outside camp into a vehicle at knife point on Thursday, an army base in Wiltshire went on high alert after there were reports of three people with a long-barrelled weapon on a local bridge.
Read more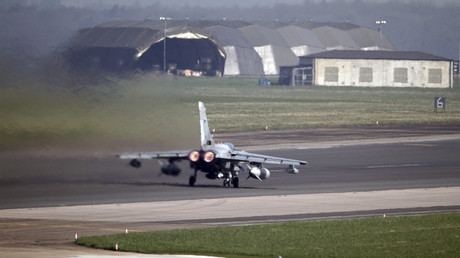 Police in the Bulford Camp area sent up a helicopter and deployed armed officers but no people or weapons were spotted.
Marham is home to fighter jet squadrons currently bombing the Middle East, while Bulford is home to the British Army's military police HQ and a number of infantry units.
The suspected Marham kidnappers are still on the run, according to statements from Norfolk police.
Targeted
In 2008 six men from the Midlands, all Islamist radicals, were jailed for plotting to kidnap and kill a British soldier on video as a propaganda effort.
This again highlighted the vulnerability of UK personnel at home, yet in 2013 a crude, lone wolf-style Islamist attack claimed the life of Drummer Lee Rigby outside Woolwich barracks.
While both the RAF Marham incident and the killing of Rigby targeted personnel who were out of uniform, there have been concerns in the past over how easily identifiable service personnel are.
In an effort to address this issue over the year, policy on the wearing or otherwise of military uniform has shifted.
In 2008 a study, titled 'The National Recognition Study for the Armed Forces' and fronted by then PM Gordon Brown, encouraged the wearing of uniform in public after a years-long ban.
This initiative was reinforced in 2013 by a demand from another former PM, David Cameron, that a subsequent uniform ban which came into effect after the Woolwich murder be removed in order to allow armed forces personnel to be seen in public again.
It remains to be seen how the military will deal with the issue going forward.
Base security
Base security has also come under scrutiny recently.
In 2015 William McNeilly, a Trident nuclear submariner and whistleblower, warned in an extensive report that it was easier to get into nuclear bases than "most nightclubs."
He said in his report that "at a Base security brief we were told that thousands of Royal Navy IDs go missing every year."
"A terrorist can use them, or create counterfeits with them and easily gain access down the submarine.
"Considering most of the guards barely look at them from a few metres (couple of feet if they're rare ones) away the fakes wouldn't have to be too perfect. I've shown a room card or nothing, at least once at every checkpoint," he warned.
McNeilly was later quietly discharged by the military.
As recently as June 2016 concerns were raised that cuts to Ministry of Defence (MOD) police numbers might also affect security at key nuclear installations, leaving them vulnerable to terrorism.
The Defence Police Federation chairman, Eamon Keating, said that cuts of up to 15 percent could present a serious risk.
"It is because of the unique nature of our training and authority that we would have grave concerns if the role of the MDP in guarding the nuclear deterrent is reduced or replaced…" he said.