Britain under pressure from surge in migrant stowaways that Brexit won't stop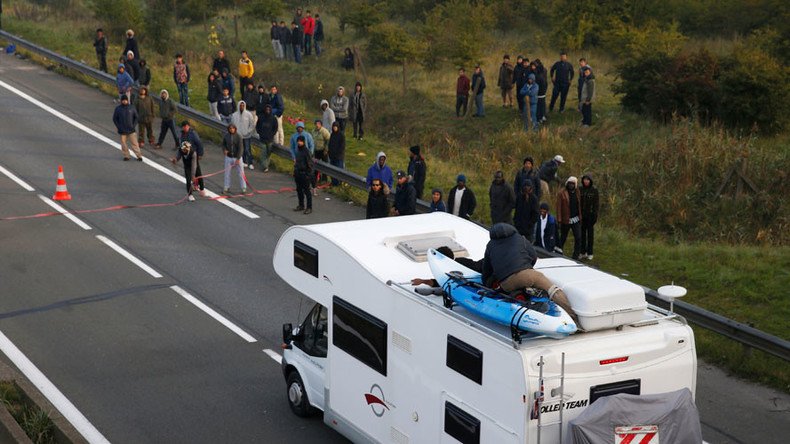 Border guards in Kent are overwhelmed by a surge in the number of migrants and refugees smuggling their way into Britain, with the number more than doubling last year.
The number of migrants entering the UK as stowaways hit 6,429 between April and September last year, more than twice the 2,411 figure recorded in 2014, according to a report published by the chief inspector of borders and immigration, David Bolt.
Police have been forced to cut enforcement in other areas, such as sham marriages and illegal workers, in order to handle the rise in so-called 'lorry drops' – where people hide in trucks in order to cross a border.
The report's publication coincides with an agreement between France and Britain to keep UK border controls in Calais, regardless of Brexit.
The number of stowaways discovered in Kent - which at its closest is a mere 26 miles (42km) from France - rose exponentially from 340 to 3,624. In the rest of the country, it increased from 2,071 to 3,165.
"Most of the migrants encountered in-country had entered concealed in or on a heavy goods vehicle and had left the vehicle at its first stopping point in the UK," Bolt's report said.
More than nine in 10 claimed asylum after being arrested or reported to police.
The report said the Home Office's response to the crisis had put pressure on border staff, who were overstretched and forced to focus on lorry drops at the expense of other criminal activity.
Lorry drops alone cost the Home Office and police forces £17.7 million (US$23 million) between November 2014 and October 2015.
The majority of the migrants in the report were under the age of 30 and from Eritrea, Iran, Syria, Sudan and Afghanistan.
Fears that France may force the UK border to move from Calais to Dover if Britain leaves the EU were quashed on Thursday.
Prime Minister Theresa May and French President Francois Holland announced an agreement in Paris to keep the UK's border controls as they currently are.
"We are both very clear that the agreement should stay," May said at a press conference.
You can share this story on social media: