UK begs US to hurry F-35 deal through, while Royal Navy's next-gen frigate 'delayed indefinitely'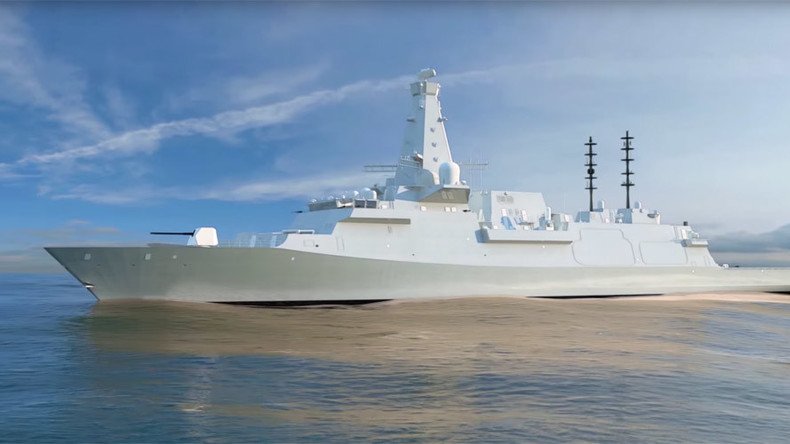 Britain's next generation of Global Combat Ships are going anywhere but global, amid budgeting problems and indefinite delays, even as the UK hints the US must hurry and deliver on a significant fighter jet deal.
MPs were told on Wednesday that the critical Type-26 Frigates pioneered by former Prime Minister David Cameron are going nowhere for the foreseeable future.
"I can't give you a time or a date," the military's civilian lead on defense procurement, Tony Douglas, told the Commons Defence Committee.
Newly appointed defense minister Harriett Baldwin MP said: "It could be next year. We do not know yet."
The project to build eight of the originally planned 13 ships has been costed at £2 billion (US$2.6 billion), yet Douglas told the committee this could fall £750 million short of the budget required to complete the project.
Unions fear the delays could also impact jobs in the Clyde shipbuilding industry in Scotland, where the vessels are being assembled.
The Type-16s are seen as essential to guard the UK's equally controversial Queen Elizabeth Class aircraft carriers, as are the problematic Type 45 destroyers – which have experienced serious mechanical problems including engine overheating while in warm seas.
The issue of naval capability is further compounded by reports on Wednesday that the UK's deal to buy 138 F-35 Lightning aircraft from the US is not proceeding fast enough.
Speaking in Washington DC on Wednesday, Defence Secretary Michael Fallon urged the US to push forward with the deal.
A number of the Lockheed-produced F-35 aircraft are also earmarked to serve on Queen Elizabeth Class carriers when the huge ships begin service in 2020.
Fallon said Britain is "chomping at the bit to get on with" the contracts, adding that the F-35 was the only aircraft which could be used on the carriers.
"We need to get on with that particular purchase. We're the ones who need the aircraft," he said.
In a statement on the ships an MoD spokesman said: "The UK government is committed to building ships on the Clyde and to the Type 26 programme.
"Over the next decade, we will spend around £8 billion on Royal Navy warships and, because Scotland voted to remain part of the UK in 2014, will continue to be an important manufacturing base for them."
You can share this story on social media: