Navy's £1bn high-tech destroyers break down in warm water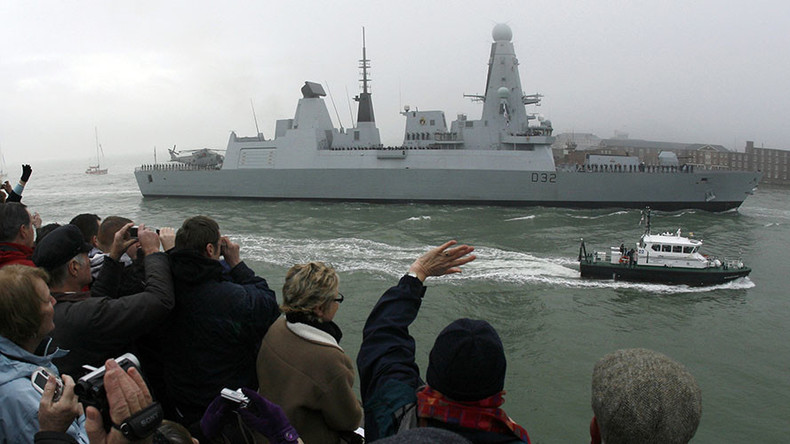 The British military's supposedly cutting-edge Type 45 destroyers are effectively overheating and shutting down outside of cold waters, the Defence Select Committee has heard.
On Tuesday defense chiefs admissions to committee suggested that the program is not as successful as made out. This is despite years of downplaying the vessel's failures as mere teething problems.
They told the committee that the Type 45s could not handle warm waters and would have their apparently sub-standard Rolls-Royce WR-21 gas turbines replaced with diesel generators.
The current system is said to leave the vessel vulnerable to "total electronic failure" which would leave it without propulsion and unable to fire its weapon systems.
The navy originally wanted 12 Type 45's, but ended up with six destroyers at a cost to the taxpayer of £1 billion (US$1.45 billion) each.
The committee actually warned of issues with the destroyer as long ago as 2009, when it reported that there was "persistent over optimism and underestimation of the technical challenges combined with inappropriate commercial arrangements."
Problems with the vessel were also raised after the Type 45 HMS Darin lost power in the Atlantic in 2010 and had to be repaired in Canada.
One source told the Daily Record newspaper that the UK "can't have warships that cannot operate if the water is warmer than it is in Portsmouth harbor."
The slow-burning issue of the Type 45's may also have informed delays with the navy's Type 26 frigates which are being built at shipyards on the Clyde in Scotland.
Lord West of Spithead, former head of the Royal Navy, told the committee that the military faces a long delay during which its fleet would be "inadequate." He also said that financing the projects was a major issue.
"There's almost no money available this year, and we are really strapped next year. The government aren't coming clean about that.
"To pretend that you're going to order all of these, that they are really important, but that 'there are little problems over design and things' is, I'm afraid, being economical with the actuality," he added.