US arms giant Lockheed Martin giddy to cash in on Brexit bonanza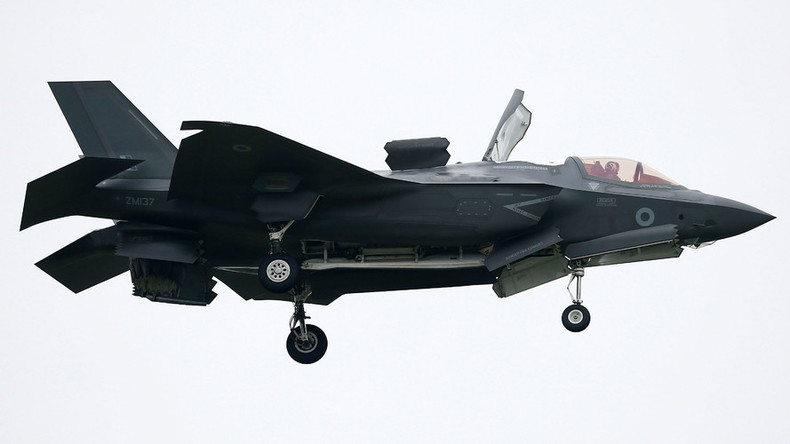 Global arms giant Lockheed Martin hopes Brexit will boost British business as the firm's CEO plots a UK spending spree in light of the plunging pound.
Lockheed chief executive Marillyn Hewson told the Sunday Times the sterling slump could make the UK a more appealing prospect for trade.
The firm, which is supplying the UK's controversial new F-35 fighter aircraft and turrets for the military's new Ajax fighting vehicles, hopes to use the UK as a base to export kit to Gulf States like Qatar.
Asked if Brexit would boost the country's figurative stock, Hewson said: "I'm sure potentially it could. It depends on the government and the policies it puts in place.
Read more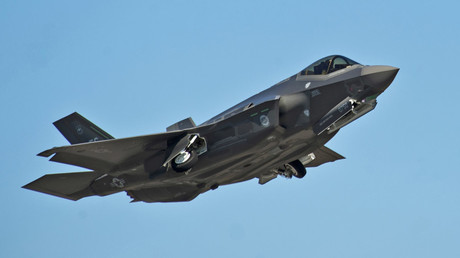 "We find it already an attractive place to invest. One of the things we are working on is exporting from the UK to other countries."
"We've just expanded our Ampthill facility and added 40 jobs. We've already spent about £23 million in that facility over the past 10 years to make it a centre of excellence for turret manufacture," she added.
The F-35 deal figures highly in Lockheed's' calculations. The US company stands to make more than £300 billion from the deal, which is the most expensive program of its kind ever undertaken.
The fighter's destiny is tied to that of the UK's forthcoming Queen Elizabeth Class aircraft carriers, which, while wracked with delays, are due to enter service by 2020.
Hewson was speaking at the Farnborough air show, the UK's annual arms trade centrepiece. She took the opportunity to talk down concerns over the F-35, telling an audience: "We're very happy with the progress of the programme. There are no technical show-stoppers at all."
Since the Brexit vote the pound has diminished by 30 percent against the Japanese yen, leading new Chancellor Philip Hammond to suggest an influx of business could also be expected from Asia.
"Just three weeks after the referendum decision, it shows that Britain has lost none of its allure to international investors," he said.