Boris Johnson follows new PM's lead by losing his car (VIDEO)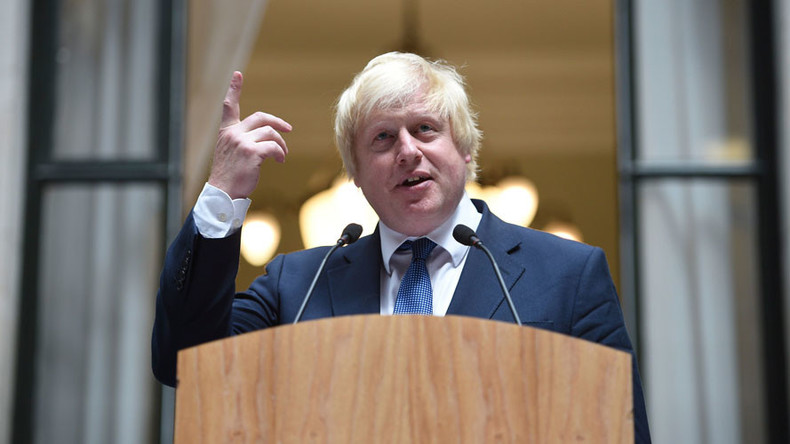 Boris Johnson's new appointment as foreign secretary isn't off to a good start. The former London mayor got flustered on Thursday morning as he failed to locate his car.
After leaving his north London home for the first day of his new job, complete with his ministerial red briefcase, Johnson was left to wander around in search of his vehicle, doing his best to ignore a group of reporters who were trying to engage him.
Eventually, after circling around outside his house, all was well and Johnson managed to locate his car. "This one here, is it?" he said.
The blunder has caused some to question his abilities as foreign secretary, with many wondering how he will locate various foreign nations if his own car presents such a challenge.
@PA First May couldn't find the right car, now Johnson. Bumbling idiots in charge. What a great start.....NOT!

— Scott Devanny (PT) (@PT_DevannyScott) July 14, 2016
However, it's possible the former London mayor had difficulty spotting the car because he is so used to cycling around the city on one of his 'Boris bikes'.
READ MORE: Over here, Theresa: UK's new PM gets muddled up leaving Downing St (VIDEO)

Britain's new Prime Minister Theresa May suffered a similar car fail earlier this week.
After attending her predecessor David Cameron's last cabinet meeting, May turned the wrong way out of 10 Downing Street. Realising her mistake, she stopped, waved to the watching media, walked back in the other direction and stopped outside the famous front door to again wave at the press. She eventually found her way to the correct car.