Soldiers may quit military over 'flea-infested, filthy' housing – MPs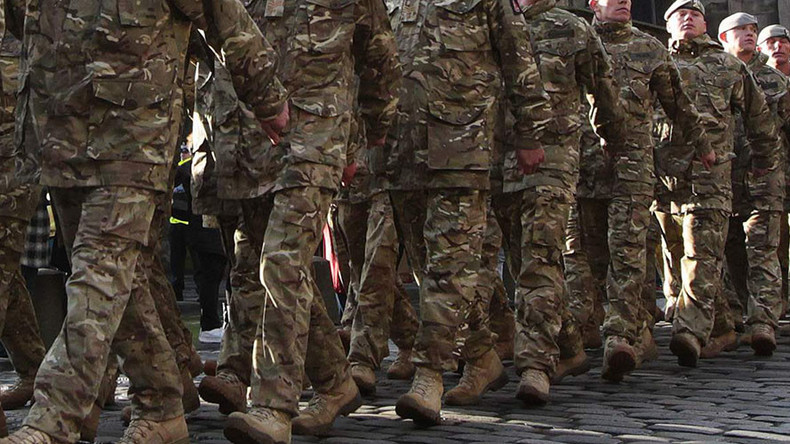 Military personnel may quit in droves because housing provided to their families under a privatized scheme has left them dealing with fleas, rats, and broken heating, a cross-party committee of MPs has found.
A report from the influential Public Accounts Committee (PAC) that was published on Wednesday pulled no punches in describing the shortcomings of the accommodation, while blasting both Britain's Ministry of Defence (MoD) and its contracted private housing provider, CarillionAmey.
The committee accused both of "badly letting down service families," while warning that failures to maintain the properties properly "may be driving some highly trained personnel to leave the military, wasting the investment made in them."
The scathing report also drew heavily on the testimony of affected service families.
The wife of one Royal Marine claimed: "We are still seeing people with moldy and damp homes, rat infestations… Families are moving into properties that are disgustingly filthy – when I say filthy, I mean flea infestations and dog hairs on carpets."
A serviceman said that the heating in the homes was so poor that he was concerned for the health of his infant child.
"The impact on our family has been huge. We have been constantly worrying about keeping the baby warm, we have not been able to clean bottles properly," he claimed.
Conditions became so bad at one stage that Defence Secretary Michael Fallon reportedly personally intervened to make CarillionAmey hire more staff and set out a plan to improve conditions.
Despite Fallon's intervention, the PAC was still highly critical of both his department and the firm contracted by the MoD.
"Responsibility for this lies with both CarillionAmey and the government. The MoD seriously misjudged CarillionAmey's capacity to deliver a service which CarillionAmey accepts it was not equipped to deliver," the MPs concluded.