British ISIS hostage John Cantlie appears thinner with longer hair in new propaganda video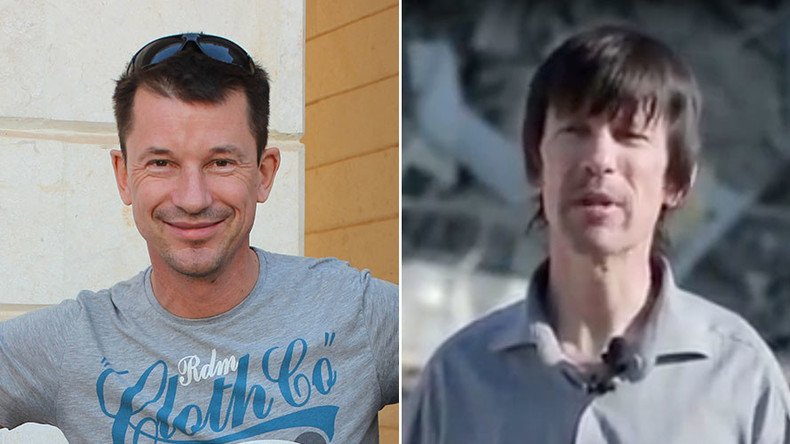 Kidnapped British journalist John Cantlie has appeared in a new Islamic State (IS, formerly ISIS/ISIL) propaganda video released by the terror group's news agency, Amaq, to protest US-led coalition airstrikes against the militia.
Cantlie, 45, who has been held hostage by the jihadists since 2012, looks noticeably thinner compared to his last appearance in IS propaganda in March.
He appears to have been filmed by a camera that later appears to be attached to a drone as it flies over destroyed buildings, which Cantlie explains are the remains of Iraq's Mosul University – once the finest and biggest in Iraq.
He then comments on the massive level of destruction at the bombed out university, questioning why the US-led coalition had targeted the institution, as it had been neither a military site nor a training ground for IS.
He goes on to say that the university is situated next to one of the busiest streets in Mosul, which is home to a large market and a bustling shopping area, before claiming that 15 people had been killed and 103 more injured in an airstrike that was allegedly carried out there by the US-led coalition three months ago.
He then appears in the Yabisat district, where he says that shops, houses, and small markets were destroyed by four or five large bombs that also killed 24 people.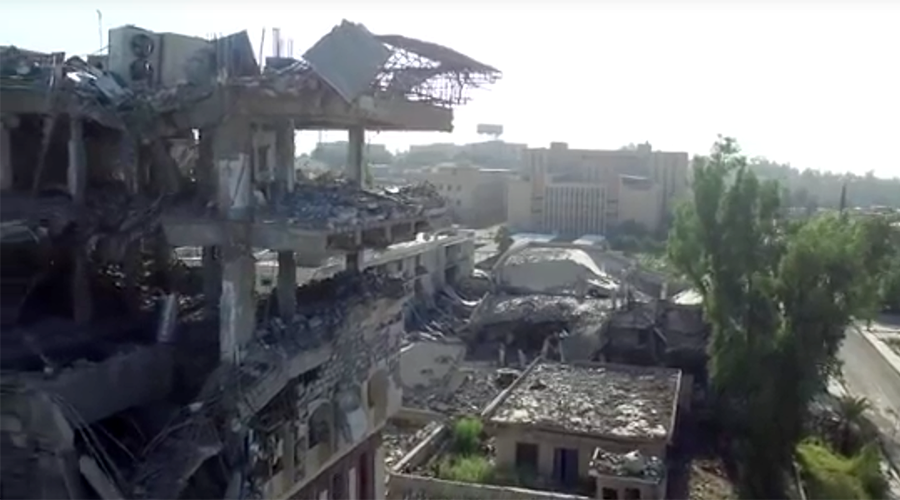 Cantlie is then shown in Nasraf Rafadin Square, as people behind him shop for meals to break the Ramadan fast. He says a huge missile had targeted the bank in the busy shopping area, putting thousands of civilians at risk.
Although the video is undated, it is thought to have been shot at the conclusion of Ramadan on July 5.
Cantlie has previously appeared in a series of videos called "Lend me Your Ears," dressed in a prison-style orange jumpsuit in mimicry of those worn by Guantanamo detainees. He later appeared in videos produced in the style of a foreign correspondent walkabout in Kobane and Aleppo.
It is believed Cantile is speaking under duress.
In last video he appeared in, which emerged on March 18, Cantlie mocked US President Barack Obama.
The photojournalist also allegedly writes a column for the IS' magazine, Dabiq, in which he swings between attacking and praising his captors.
Cantile was kidnapped in Syria during his second visit to Iraq to report on the war there, along with US journalist James Foley, who was later killed by IS on camera in 2014.
You can share this story on social media: