Robots will 'liberate' 25% of business service workers by 2035, claims Deloitte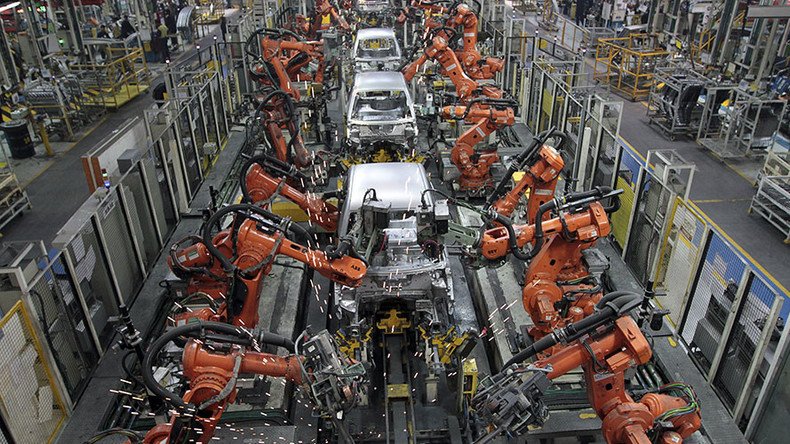 A quarter of jobs in Britain's business services sector will be taken over by robots in the next 20 years because of falling technology costs and rising wages, a new report claims.
According to Deloitte, there is a "high chance" that of the 3.3 million roles classed as business services, including telecoms and IT, 800,000 will no longer be performed by humans by 2035.
Deloitte Partner Simon Barnes says the sector's workforce would "fundamentally change over the next 10 to 20 years."
Humans are likely to be "liberated from repetitive and highly structured roles," while new higher-skilled positions are expected to be created to replace them, he added.
According to Deloitte's analysis, rising labor costs, in part due to the recent introduction of the National Living Wage, higher costs, price competition and their impact on margins will lead to a renewed focus on productivity and efficiency in the sector.
"As automation becomes increasingly more cognitive and less robotic, the business services sector must move fast to make sure they recruit and retrain people with the right skills and knowledge to address this," Barnes says.
Governor of the Bank of England (BoE) Mark Carney said last month that many of the jobs we are now familiar with "will be gone tomorrow."
He said the rising speed of technological change threatens to make it difficult for young people to plan their lives and chose a career.
Earlier this year, the Big Four firm said more than 11 million jobs in the UK are at risk of automation, with the manufacturing, wholesale and retail, and professional, scientific and technical sectors to be hit hardest.
Another study, by the London Business School, predicts jobs in law, medicine, architecture, communications and space technology will be performed by robotic workers in the next 20 years.
While more leisure time may sound appealing, there are serious ethical concerns about such technology.
Last month, a professor of robotics at Sheffield University, Noel Sharkey, said teens may soon have their first sexual encounters with specifically-designed robotic dolls.
He warned the trend could ruin human relationships and could have terrible consequences for humanity.
You can share this story on social media: