Rise of the love machines? People will soon be losing their virginity to robots, claims academic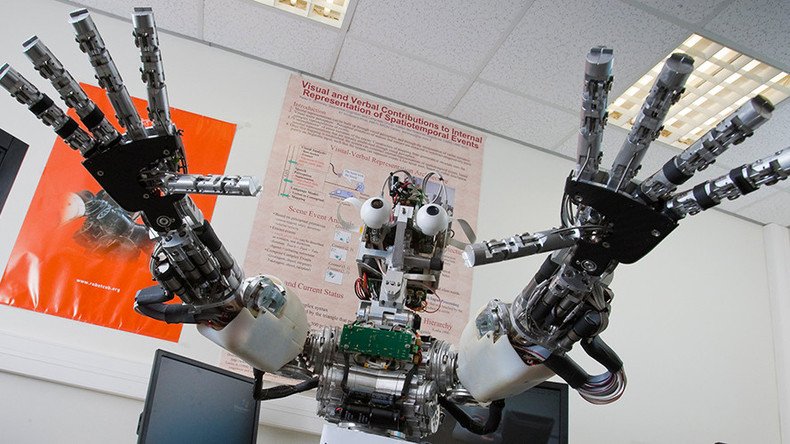 Teens may soon have their first sexual encounters with specially-designed robotic dolls, an expert has claimed. He warns the trend could ruin human relationships.
Professor Noel Sharkey, professor of robotics at Sheffield University, told the Cheltenham Science Festival on Thursday that the rise of the love machines could have terrible consequences for humanity.
"It's not a problem having sex with a machine," Sharkey argued. "But what if it's your first time, your first relationship?
"What do you think of the opposite sex then? What do you think a man or a woman is?"
Sharkey warned that the robots "will get in the way of real life, stopping people forming relationships with normal people."
While such dolls are already available in Japan and some even have basic speech recognition, Sharkey said they should not be available to under-16s in the UK. However, he accepted they were likely to find their way into the hands of teenagers.
"If your dad or mum had one, you could sneak in and use it," he warned.
In September 2015, a leading robot ethicist launched a campaign calling for a ban on the development of sex robots.
Dr. Kathleen Richardson, a robotics expert at De Montfort University in Leicester, England, warned that sex robots could contribute to the systematic dehumanization of women and children.
"Sex robots seem to be a growing focus in the robotics industry and the models that they draw on – how they will look, what roles they would play – are very disturbing indeed," she told the BBC.
Richardson explained her Campaign Against Sex Robots is not anti-sex, but rather anti-exploitation.
You can share this story on social media: