Military leaders gagged over Chilcot's Iraq War condemnations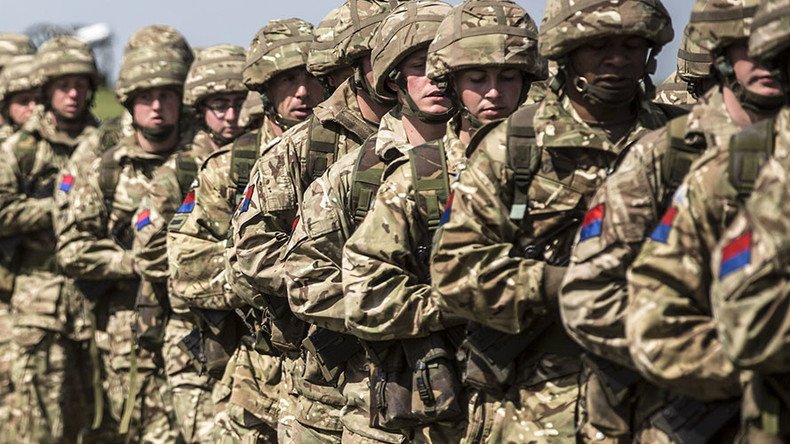 Military chiefs are banned from sharing their views on Sir John Chilcot's Iraq War Report because they are deemed too damaging to army morale.
The gag means military chiefs are not allowed to publicly express their own views on the devastating findings of the seven-year investigation into the Iraq War. They are also gagged from sharing their views with soldiers, sailors and airmen under their command.
Instead, a "top line" was agreed for dealing with troops, while senior officers were forbidden from expressing their views in the media.
On Monday, defense sources told the Telegraph of fears in Whitehall that military morale could be ruined by the report's scathing conclusions.
"There are real worries about the impact of the report on morale among soldiers who served in Iraq. There appears to be a leadership vacuum in the armed forces in the aftermath of Chilcot," one anonymous official reported.
It has also become clear that the government pre-empted the fallout of the report by planning to control the narrative on Chilcot.
An internal memo seen by the newspaper revealed that Downing Street was determined to "retain control of Government and the [Ministry of Defence's] handling [of response to Chilcot] and lines to take."
The memo said the "Cabinet Office agreed top lines," which military chiefs would then "cascade down the chain of command."
Legality?
Questions have also been raised about exactly why the legality of the war was not included in the Chilcot remit.
However, the specific legal advice given on the inquiry's scope by Whitehall to then-PM Gordon Brown – who launched the inquiry – will not be made public. This means the public cannot know why the issue of legality was excluded.
The existence of the advice became known after a freedom of information (FoI) request by a member of the public, Chris Lamb, whose previous efforts to see notes from key Iraq-era Cabinet meetings were denied by successive governments.
He told the Guardian on Saturday he thought it "important to place in the public domain information relating to the setting up of the inquiry."
Renowned lawyer Phillipe Sands QC also questioned the decision to limit the inquiry, telling the Guardian on Saturday: "The Chilcot inquiry's treatment of the legality of the war is curious."
Although a ruling on the war's legality was not a stated aim of the inquiry, Sands points out the report's conclusions do offer some indication of one.
"The UK has undermined the authority of the security council, found that 'the circumstances in which it was decided that there was a legal basis for UK military action were far from satisfactory,' and obtained 37 independent submissions which point overwhelmingly to the manifest illegality of the war," he said.
"We are entitled to know who took the decision to turn the inquiry away from matters of legal responsibility, and why."
You can share this story on social media: