Spaniards among victims of British ire as Met reports nearly 600 hate crimes in post-Brexit week
Published time: 6 Jul, 2016 03:45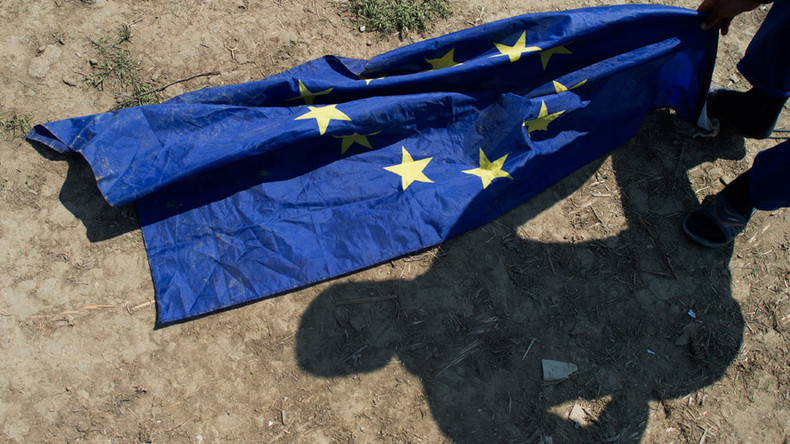 Spaniards living in the UK are among the many targets of British scorn as police mark a staggering surge in attacks against perceived foreigners. The Metropolitan police registered nearly 600 hate-driven incidents in just one week after the Brexit result.
Since the referendum results were announced on June 24, the Met has been getting between 25 and 50 reports of racial incidents in London every day, law enforcement said.
"We can report there has been an increase in hate crime offenses since the UK EU referendum. So far, between Friday 24 June and Saturday 2 July we have seen 599 incidents of race hate crime reported to the Met," said commander Mak Chishty who leads on community engagement for the Met, Press Association reported Tuesday.
An investigation into the hate crime incidents has been taken "extremely seriously" and a "proactive pan-London policing operation" is underway, Met Police Commissioner and chairman of the Commons Home Affairs Committee Sir Bernard Hogan-Howe said.
It appears that British anger now extends not only to non-European migrants, but also to fellow EU citizens.
A Spanish expat, who works for a moving company in the UK told RT that he was recently harassed by a British man.
Jesus Miguel Ruiz Galvan has said that he was approached by the UK citizen, who requested that he move his truck. After Galvan's colleague went to check if there were other spots available, the British man said: "Don't worry. You will return home soon…that's what we voted for".
In another case, a Spanish school in London's upscale neighborhood Notting Hill, was defaced by a racist graffiti scrawled on one of its walls, reading "foreign pack".
Of 500 students attending the Vicente Cañada Blanch Institute, around 85 percent are Spanish children.
"It's an unpleasant incident, we do not know who put it up," head of the school Maria Isabel Martinez Lopez said, Spanish El Pais news paper reported.
Lopez promised to install additional security cameras in the school but said that "we must not give more importance than needed".
The school plans to introduce a new uniform with a Spanish flag on it next year – something that has posed a concern to parents who fear it will make foreigners more vulnerable to attacks.
Other cases of racial attacks involved migrants from predominantly Muslim countries and nations such as Poland and Romania.
The Met's recent statistics come of the heels of the UK's National Police Chiefs' Council (NPCC) update from last week.
The NPCC noted a fivefold increase in the reports of hate crimes. According to Sara Thornton, head of the NPCC, they received 331 reports in just one week after the Brexit vote. Among those were migrants reporting "verbal abuse, negative social media commentary including xenophobic language, anti-migrant leafleting and, in very limited numbers, physical assaults".