Tory leadership favorite May refuses to rule out deporting EU citizens post-Brexit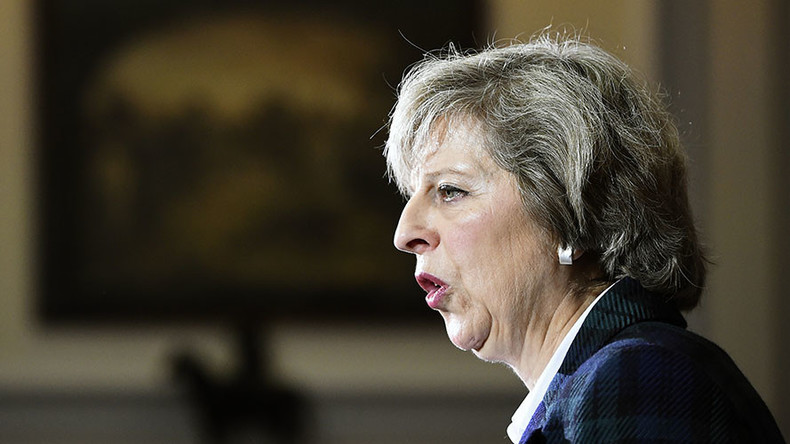 Theresa May, current favorite to be next Conservative leader, has refused to guarantee the status of EU citizens post-Brexit, while her main backer, Foreign Secretary Philip Hammond, said guaranteeing European migrants the right to stay would be "absurd."
However, according to a survey conducted by the British Future think tank, nearly 85 percent of Britons actually support allowing EU nationals already living the UK to stay – including most Leave voters.
Home Secretary May has done nothing to calm the anxieties of Europeans who fear they will be forced to leave once the Brexit deal is done, saying that making promises "could just see a huge influx" of more migrants trying to make it into the UK before the deadline.
Read more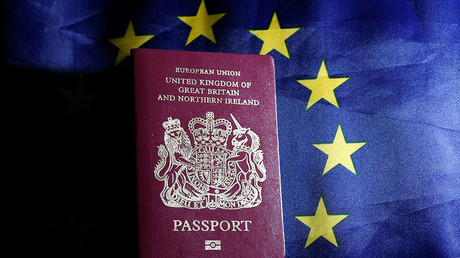 May, a reluctant Remainer, said she would like to "guarantee the position" of the 3.3 million EU citizens living in Britain, but could not make any promises as to their future status.
British newspaper The Independent reported a May source who insisted that "she was saying it's unwise to promise right now that all EU nationals living in Britain should be able to stay indefinitely. The reason for that is, if we did, the same rights would have to apply to any EU national who comes to Britain before we leave the EU.
"If we made that promise, you could just see a huge influx of EU nationals, who would all want to come here while they have that chance.
"It would just be a bad negotiating position, because we shouldn't guarantee the rights of EU nationals without having any guarantees the other way about British nationals living in EU member states."
Hammond in turn, also expressed sympathy for the citizens of the 27 EU member states residing in Britain and Britons living in the EU, but warned he "couldn't assume" their status would remain the same after the UK's exit from the bloc.
He said all decisions would hang on negotiations with Europe, "When you go into a negotiation all the parts are moving, all the parts are on the table, and it would be absurd to make a unilateral commitment about EU nationals living in the UK without at the very least getting a similar commitment from the European Union about British nationals living in the EU."
Michael Gove and Work and Pensions Secretary Stephen Crabb, who are May's opponents, have been more comforting, with Crabb tweeting: "I would allow EU citizens already in UK to continue their lives here, and expect the same for Brits in the EU. People are not bargaining chips."
Tory MP Anne Main accuses Theresa May of "catastrophic error of judgement" for refusing to guarantee rights of EU citizens in UK

— James Landale (@BBCJLandale) July 4, 2016
May's work in Westminster has largely consisted of tightening immigration controls and refusing to welcome larger numbers of refugees into Britain.
Under her tenure, hundreds of asylum seeking women and children have been kept in detention centers across Britain before being deported on secret charter flights.
May also is a supporter of withdrawing Britain from the European Convention of Human Rights and voted in favor of the Iraq War.