Did Labour MPs launch Corbyn coup to rescue Blair from war crimes charge?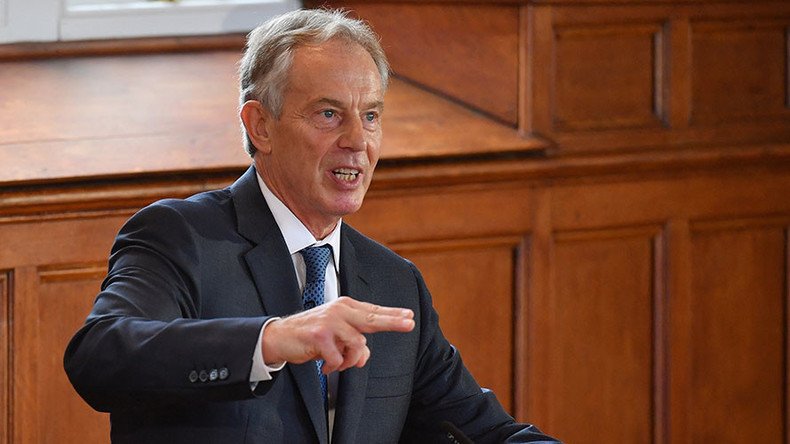 Scottish MP Alex Salmond says the coup against Jeremy Corbyn was launched by a core of right-wing Labour MPs because they fear the anti-war leader will seek the impeachment of Tony Blair after the Chilcot report is published on Wednesday.
In an op-ed for the Herald Scotland newspaper, former Scottish National Party (SNP) leader Salmond said he hopes Sir John Chilcot's Iraq war probe will result in Blair stranding trial.
In a few revealing paragraphs, however, Salmond mulls the obsession of Labour MPs with forcing current leader Corbyn's resignation.
A leadership contest after the Brexit vote would be understandable, Salmond says, but "what exactly was the urgency in getting the removal vans to visit Corbyn's office last week?
"I had a conversation on exactly this point with veteran Labour firebrand Dennis Skinner. He answered in one word: 'Iraq.' The Skinner line is that the coup was timed to avoid Corbyn calling for Blair's head next Wednesday from the Despatch Box."
Several MPs, including Salmond and Corbyn, are expected to call for legal action to be taken against ex-Prime Minister Blair over his role in the Iraq war, namely his distortion of the facts about the presence of weapons of mass destruction.
Impeachment laws have not been used in Parliament since 1806, but the process could see Blair put on trial and banned from holding a position of power for the rest of his life.
Quizzed by Sky News on Sunday, Blair said he would not comment on the Chilcot inquiry until the report was made public.
Asked why Labour members "hated him so fundamentally, "he was unable to explain, adding "politics is a strange business."
A confrontation with Corbyn still looms, as the Labour rebellion is yet to unseat him.
As the coup attempt limps into a second week, ex-Shadow Secretary of State Angela Eagle, whose leadership bid has been expected for over a week, came out Monday to say she would run "if Jeremy doesn't take action soon."
A new series of warning shots were fired by Eagle at the start of the week, as she told the press: "There are many people, MPs, party members up and down the country, asking me to resolve the impasse and I will if something isn't done soon."
You can share this story on social media: