British Prime Minister hopefuls differ greatly on speed of Brexit talks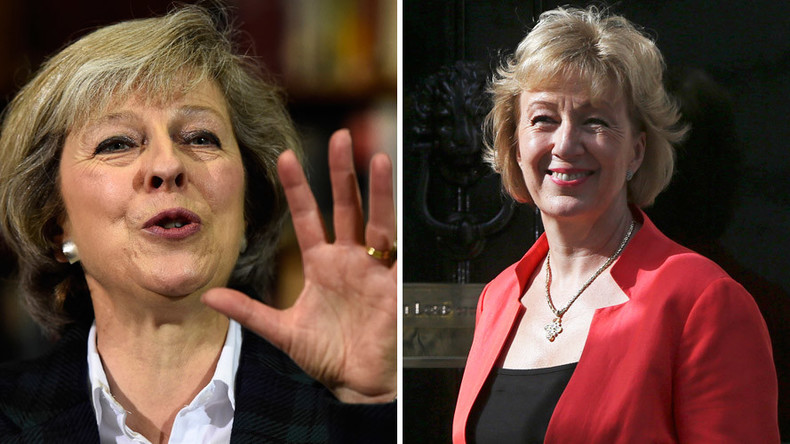 Two of the leading candidates for Britain's next Prime Minister have expressed widely different views on when the UK should kick start negotiation talks with the EU on its exit from the bloc.
Home Secretary Theresa May says Britain needs to establish a clear negotiating position with the EU before triggering Article 50, which would formally begin the process of separation. She reiterated that she would not invoke the article this year if she were successful in her bid to become Britain's prime minister.
May made the comments on Sunday during her first TV interview since announcing her candidacy.
She told ITV that "what is important is that we do this in the right timescale and we do it to get the right deal for the UK." She said the first priority is to secure a deal that not only controls free movement, but is also the best for trading goods and services as well.
May, who was part of the "Remain" camp, disputed suggestions that the next Tory leader should be a "Leave" supporter. She argued that the country needs more than a "Brexit Prime Minister," while stating her intention to unite both sides and ensure there is "a government for all the people."
READ MORE:Will Brexit ever actually happen? There are plenty of signs it won't
Andrea Leadsom, the Energy Minister, who is also vying to succeed David Cameron as British prime minister, voiced a very different position on Sunday, saying she would like to see a quick start to the negotiation process.
"We need to get on with it, we need to seize the opportunity," she told BBC television.
"It's about giving certainty to businesses. It's about saying to the world 'we're open for business'. Let's start getting some free trade agreements started as soon as we can. We need to get on with it, we need to get a grip and make progress."
"The next person to lead this country has to be somebody who believes in the opportunity of leaving the EU," Leadsom said.
She claimed she has the right combination of real world and political experience to "make Britain the greatest country on earth."
Meanwhile, Justice Secretary and prominent Brexiteer Michael Gove, Work and Pensions secretary Stephen Crabb, and Former Defence Secretary Liam Fox have also thrown their hats into the ring. The successful candidate is expected to be announced on September 9.
READ MORE:May launches Tory leadership challenge, as Gove & Leadsom make surprise bids