Beware the Blair: Former PM hints at role in 'extraordinarily complex' EU Brexit talks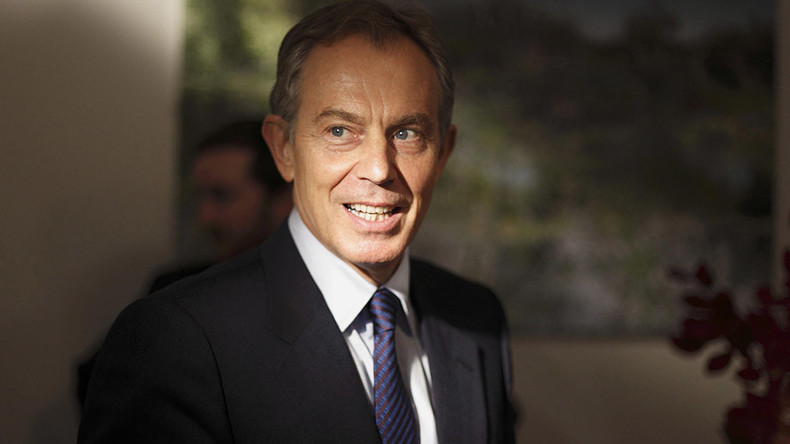 Former UK Prime Minister Tony Blair says it would not be "sensible" to put a pro-Leave campaigner in charge of EU Brexit negotiations, hinting he may want a role in the talks himself.
Writing in the Telegraph, Blair warns the "nation is in peril," saying the narrowness of the vote has left the 48 percent of Brits who voted Remain "completely disenfranchised."
Read more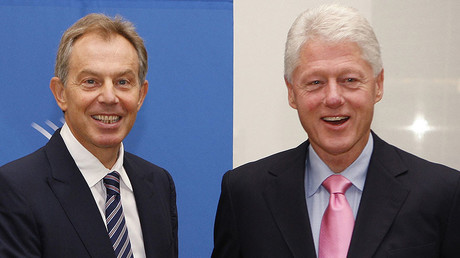 The former PM says the person who leads the negotiations should not be Euroskeptic, but instead have a "high level sense … of the things that might be compromised, the things that are red lines."
The Telegraph column is likely to be seen as an offer by Europhile Blair, who in 2009 tried and failed to become EU president, to play a part in negotiations.
In what may be a pitch for a job, he says negotiators must act with "serious statesmanship" and have intimate knowledge of how leaders of EU countries are feeling.
Some members want a quick divorce, while others favor a delay in triggering Article 50 of the Lisbon Treaty, the formal process by which Britain would leave the bloc, he says.
"There is going to be a negotiation of extraordinary complexity where there are a thousand devils in every detail. Those we used to call 'our European partners' are, unsurprisingly, divided and uncertain themselves."
Blair is urging Conservative Party leadership contenders to act with "genuine patriotic regard" to the country's future, saying his own Labour Party is "effectively disabled."
Read more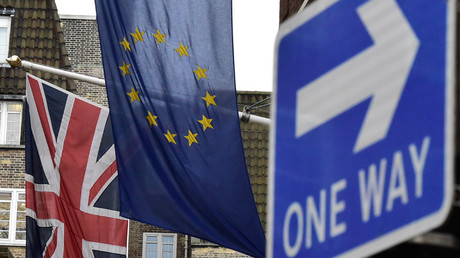 "To allow us to come safely through this we need to be adult in our politics, to proceed with calm, maturity and without bitterness; because our future as a nation in the world and as the UK itself is at stake."
He added: "On the Leave side, there are some who are triumphalist and some more inclined to reach out. Those Leave leaders now so powerful within the politics of our nation should demonstrate they are in 'reach out' mode fast."
Blair says Britain should keep "all our options open" as the British people "have a right to change their mind," but insisted that is not an argument for another referendum.
He has also condemned UKIP leader and Brexiteer Nigel Farage's outburst in the European Parliament this week, when he accused MEPs of being "in denial" about the failure of the bloc.
"Don't underestimate the damage having Nigel Farage address the European Parliament in that way does to our interests. Remember who has to agree to any new deal for Britain: the European Parliament."