Labour tears itself apart with public slanging matches and plots against Corbyn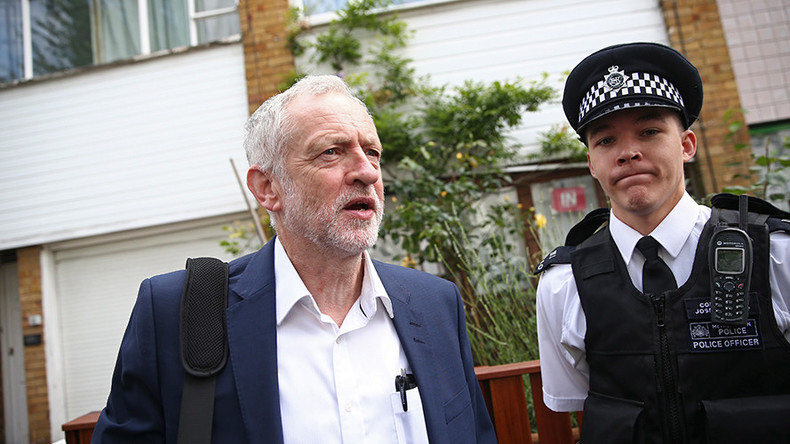 Splits in the Labour party continue to widen, as Angela Eagle, a one-time ally of the party leader Jeremy Corbyn makes a play for his job, an MP is caught shouting at Corbyn's chief spin doctor, and the Shadow Chancellor tells everyone to "calm down."
Eagle, the former shadow first secretary of state, is expected to make her bid for the party's leadership official on Wednesday.
She would be the first to challenge Corbyn in a row that has pitted Labour MPs against thousands of rank-and-file party members.
Former leader Ed Miliband has now also come out to urge the Islington MP to step down saying: "I have reluctantly reached the conclusion that his position is untenable."
Meanwhile, shadow chancellor McDonnell has urged his colleagues to "play by the rules" and "respect the decisions of our members."
Conceding that a leadership challenge was in the works, McDonnell added: "The most important thing at the moment is just calm down."
"Our country is facing some really serious risks at the moment and we have a job as MPs to try to come together to protect the people who might be affected, and they are largely the most vulnerable," he said, adding "We are all saddened that we are going through this because it is completely unnecessary and there has been some nastiness."
Prime Minister David Cameron also plunged the dagger in during the first Prime Minister's Questions confrontation with the Labour leader since the Brexit vote.
Replying to a question by the Opposition on the effects of the referendum on employment, Cameron quipped: "I have to say to the honorable gentleman, frankly he talks about job insecurity and my two months to go.
"It might be in my party's interest for him to sit there – he's not in the national interest. I would say: for heaven's sake, man, go!"
In other news, Birmingham Yardley MP Jess Phillips publicly shouted at Corbyn's strategy and communications chief, Seumas Milne, on Tuesday.
"This is fucking personal," she reportedly screamed at the former Guardian reporter near the Houses of Parliament's Despatch Box café.
A motion of no confidence against Jeremy Corbyn on Tuesday saw 170 MPs voting in favor and only 40 coming out in support of the besieged Labour leader.
However, the left-wing leader has the support of the broader base and several Labour members and grassroots activists have come to his aid since the so-called Labour Coup began.
Speaking to RT, Morecambe Town councillor Josh Brandwood said: "I find it fundamentally unacceptable the majority of Labour MPs have passed a motion of no confidence in Jeremy Corbyn.
"The electorate decided that he was the right man for the job and therefore fellow MPs should respect the mandate.
"I personally feel that they voted against Corbyn for their own careerist aspirations.
"I also think their 'private' ballot was an incredibly spineless thing to do. If they had so much confidence regarding the public support for their vote, why was it private?"
Corbyn himself believes the vote has "no constitutional legitimacy" as far as his party's rulebook is concerned.
According to Labour rules, a leader can only be dethroned by a challenge supported by 46 or more MPs. The question of who succeeds a toppled leader is decided by the wider membership.
Corbyn has already confirmed that he would run in any new leadership contest, having won last summer's race with nearly 60 percent of the vote.