Labour Party in disarray after Corbyn's dismissal of Benn leads to mutiny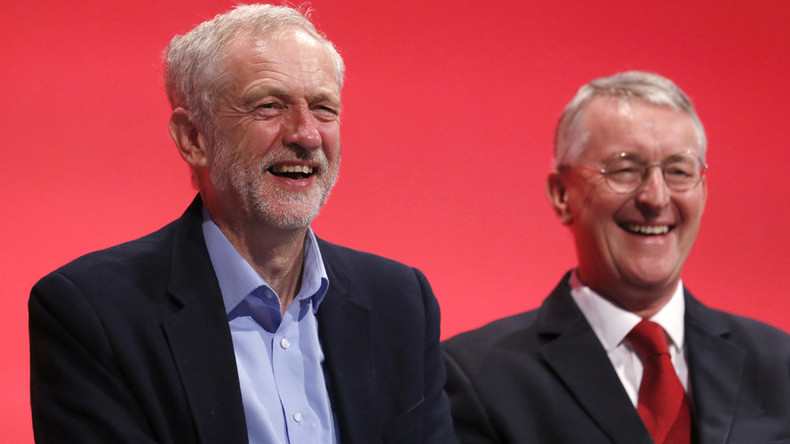 Jeremy Corbyn, leader of the UK's main opposition, the Labour Party, has sacked key shadow cabinet member Hilary Benn. His departure triggered a revolt within his cabinet, with a further nine ministers resigning from their posts in protest.
Corbyn had been criticized by some members of his own party, who believe he didn't do enough to rally voters in Labour strongholds, to ensure the Remain vote won in the recent EU referendum.
"It is understood that Benn had called fellow MPs over the weekend to suggest that he would ask Corbyn to stand down if there was significant support for a move against him," the Observer newspaper said, as cited by Reuters. "He had also asked shadow cabinet colleagues to join him in resigning if Corbyn ignored that request."
A man who could actually be a good Foreign Secretary sacked by someone who could never be Prime Minister

— Alastair Campbell (@campbellclaret) June 26, 2016
Benn subsequently released a statement in the early hours of Sunday morning upon learning that he had been sacked and said that it was now clear there are "widespread concerns among Labour MPs and in the shadow cabinet about Jeremy Corbyn's leadership of our party."
"At this critical time for our country, following the result of the EU referendum, we need strong and effective leadership of the Labour party that is capable of winning public support so that we can stand up for the people of Britain," Benn said.
So the shadow cabinet members resigning with Hilary Benn are those who voted with him on Syria plus two others. They are calling it Jexit

— Robert Peston (@Peston) June 26, 2016
Speaking on the BBC's Andrew Marr show on Sunday, Benn reiterated his stance that Corbyn is "not a leader," and should resign.
"He is a good and decent man but he is not a leader," Benn said, though he ruled out making any bid to become head of the party himself.
Members of the shadow cabinet have not reacted well to the sacking of Benn, who was shadow foreign minister. Media reports in the UK say that around half the members of his cabinet are expected to resign in protest.
Just been told half the shadow cabinet to resign this morning

— Laura Kuenssberg (@bbclaurak) June 26, 2016
One of the first to do so was Labour's health policy chief, Heidi Alexander, who announced she was quitting the shadow cabinet in a letter she posted on Twitter.
"As much as I respect you as a man of principle, I do not believe you have the capacity to shape the answers our country is demanding and I believe that if we are to form the next Government, a change of leadership is essential," she said.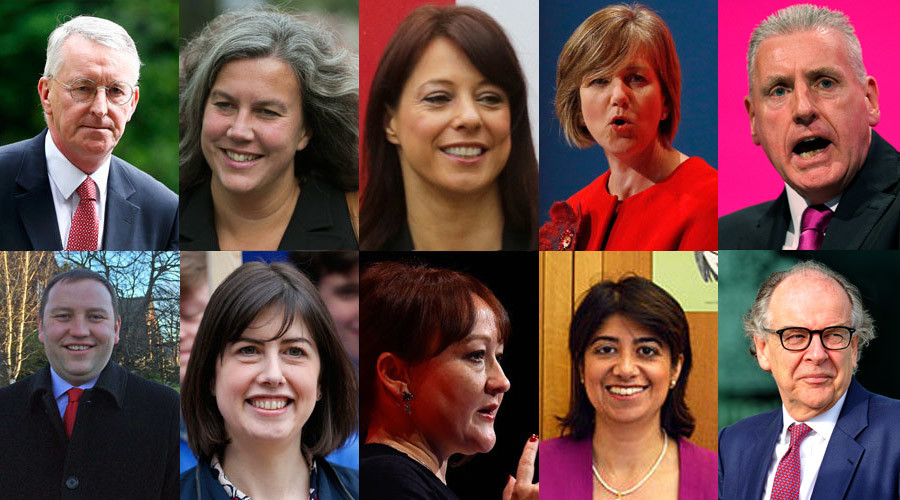 Gloria De Piero, the shadow minister for youth policy Lilian Greenwood, the transport policy chief and Ian Murray, the shadow Scottish secretary also announced they would step down from their positions.
Shadow education secretary Lucy Powell and environment policy chief Kerry McCarthy also stepped down, while Seema Malhotra, the shadow treasury chief was the eighth person from Corbyn's cabinet to tender their resignation on Sunday.
The shadow secretary of state for Northern Ireland, Vernon Coaker, was the eighth to join the other members of the shadow cabinet and resign, which means that Corbyn has lost a quarter of his front bench ministers. But then Lord Charles Falconer, shadow justice policy chief and shadow lord chancellor, also filed his resignation.
Corbyn is remaining defiant, with his office offering the following statement.
"There will be no resignation of a democratically elected leader with a strong mandate from the membership."
A small number of protesters gathered in front of Labour's headquarters in the center of the British capital to lend their support to the embattled leader.
Meanwhile, John McDonnell, Labour's finance spokesman and a Corbyn ally, urged the party to unify behind its leader, saying now was not the time for leadership challenges.
"I know how disappointed people are about the loss of the European referendum, but now is the time we hold together," he said.
Diane Abbott, another staunch Corbyn supporter, hit out at Benn saying it was wrong to blame the Labour leader for the Leave campaign winning.
"As it happens, 60% of the Labour vote have come out to vote for remain. If Cameron had got a similar proportion of Tory voters, we would have won the referendum," she said, as cited by the Guardian.
Labour needs a leadership challenge now like Britain 'needed' a referendum last week. It's a self-indulgent distraction bound to backfire

— Gary Younge (@garyyounge) June 26, 2016
Corbyn was blamed by some sections of the Labour Party for not doing enough to convince Labour voters to support the referendum to keep the UK in the EU. The Leave campaign eventually won a narrow victory by recording 52 percent to the Remain campaign's 48 percent.
"Jeremy Corbyn has got to take responsibility. He should consider his position. He's shown insufficient leadership," Labour MP Angela Smith said.
An unnamed Labour MP told the Telegraph: "Corbyn has to go. The referendum proved he is worse than even his worst critics said he would be."
"Even people who supported him have seen he is not up to it. He can't motivate Labour voters, let alone persuade anyone else."
MPs Ann Coffey and Margaret Hodge are called for a motion of no confidence against Jeremy Corbyn. The MPs confirmed the move in a letter to the Parliamentary Labour Party (PLP). The letter mandates that the motion be discussed at the next PLP meeting on Monday. If accepted, it would be followed by a secret ballot on Tuesday.