Turkey 'flabbergasted' by Cameron's EU volte-face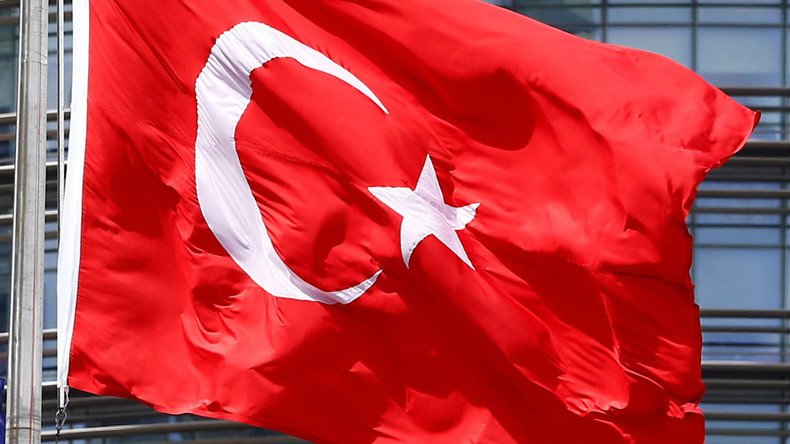 A senior Turkish official has accused UK Prime Minister David Cameron of abandoning Ankara in its bid to join the EU as the PM fights his Brexit referendum campaign.
Chief presidential adviser İlnur Çevik said the Cameron's apparent U-turn had left Turks "flabbergasted," because Cameron had previously been very supportive of Ankara joining the bloc.
Cameron said in May that Turkey would not become an EU member state "until the year 3000" – a statement which shocked some observers in the country.
The British Embassy in Turkey continues to state on its website: "We have a dedicated team working on projects to improve Turkey's prospects of joining the EU."
Speaking to BBC Newsnight on Tuesday, Çevik said: "We thought that Mr Cameron was our chief supporter in our quest for European Union membership."
"We are really, really flabbergasted, let's put it that way. Turks felt that the British were the driving force behind our EU membership and that they were driving us right to the hilt.
"The way Mr Cameron put it, we feel really, really taken in. The way he's saying it, 'they were never going to get in anyway, we just said we'll go along with them,' that kind of attitude is deeply hurting the Turks."
The 'Leave' campaign has made much of Turkey's possible entry to the EU, arguing it would open Britain's doors to another wave of migration on par with when Poland joined the bloc in 2004.
Çevik denied this would be the case.
"Even if the European Union lifted Turkey's visa restrictions through the Schengen agreement, there is still the British visa system, so how can Turks enter when restrictions are in force?"
The adviser to President Recep Tayyip Erdogan said Turkey should "not be used as an alibi" by Leave campaigners seeking to support their argument.
Cameron has come under pressure over his stance on Turkey in recent weeks, refusing on Monday to say whether he would use Britain's veto in the EU to block Turkish ascension.
Conservative MP Amber Rudd, a Remain campaigner, described the issue as a "red herring."
"This is something that's been ruthlessly used by the Leave campaign … on the current rate it could be at the end of the next century," she said.
You can share this story on social media: